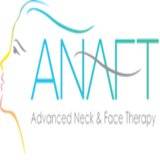 ANAFT - FlexxSonic Corporation is one of the leading and emerging companies offering first to market advanced and innovative health and beauty products. Its clinicians and engineers incorporate innovative microvibration and LED Light therapy device to improve application of anti aging topical preparations and ultimately providing the most advanced, effective and clinically validated neck and face skincare possible.
Articles from this author
Nowadays, everyone is aware of the fact that too many sunbeams are not good for his/her skin. Besides, your tissues get damaged if you often come in contact with the ultraviolet light.It destroys the cells of your skin and as a result, you get a bad skin with wrinkles altogether.