IoT In Pharma: How it Has Transformed The Sector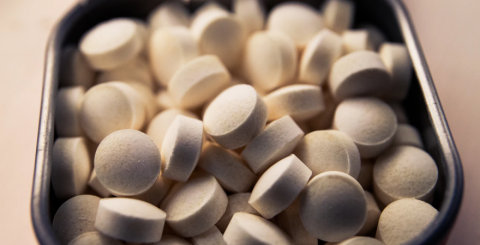 The Internet of Things, among the most sought after technologies in the world at the moment, has made its way into a variety of industries across the globe. This includes the pharmaceutical sector as well, where it has proven to be especially beneficial. Considering the industry's sensitive nature, the IoT has helped companies cut costs, achieve a better quality of products, make better business decisions, achieve new-found growth levels, and so much more. Listed below are some of its other key benefits and how this technology continues to transform the Pharma industry.
1.Wearable devices: Smart, wearable devices are one of the first and currently among the most popular applications of IoT in the Pharma industry. But to what end? Well, to help keep an eye on the patient's well-being and health stats at all times. This not only fortifies your run-of-the-mill means of monitoring patients but can also be used to understand there is a problem before it turns into a full-blown medical episode. These devices share data and other relevant metrics to a server from where medical and Pharma company professionals can access said data.
2.Monitor production process: Another compelling application of IoT is putting the sensors to aiding and monitoring production. IoT sensors can help Pharma companies track every single product right from the start, including where every single ingredient has been sourced. In addition to that, IoT also helps keep an eye on factors such as temperature, radiation, gas exposure, etc. Any degradations or changes in the expected levels is immediately notified to the requisite personnel.
3.Material management: IoT can also help monitor material that goes into making the industry's offerings. This is done via connected devices that observe said materials in real-time from the source of supply in an endeavor to help ensure the expected quality and production speed, can be maintained as expected. Furthermore, devices with RFID tags can be used to tally up the data in the company's possession.
4.Proper maintenance: Pharma companies can also use this technology to ensure the appropriate operation and maintenance of their machinery. This is done by gathering data from industrial monitoring devices that feed data from sensors into a dashboard. From here, it can be analyzed to determine if any of the equipment isn't operating effectively, needs maintenance updates, etc. IoT can also be used to ensure they are automatically shut off when an emergency is detected.
5.Quality control: As noted above, IoT sensors can be used to keep an eye on the material and every single environmental factor and condition associated with the production process. This information, along with extensive reports into said factors, is then sent off into the cloud. From there, it can be accessed by people charged with the responsibility to ensure the pre-decided quality standards are being met at every step of the way.
6.Ensuring patients' compliance: As unfortunate as it is, research shows that nearly 50 percent of patients do not take the medicines prescribed. A lot of them also struggle to adhere to the recommended schedule of taking the pills. This non-compliance from the patient can be dangerous. However, IoT can help with that, and intelligent systems such as smart pill dispensers, wearable devices, etc.
There is not a shred of doubt that the Internet of Things has and will continue to equip pharmaceutical companies with new and powerful capabilities. It is now also abundantly clear that IoT can be put to various uses in the Pharma industry, thanks to the world of benefits it stands to offer to this sector and everyone else involved in the ecosystem. So, you can rest assured that fortifying your Pharma app development project with IoT will serve both you and the patients you seek to help.