Improve Your Security System with Children Management Software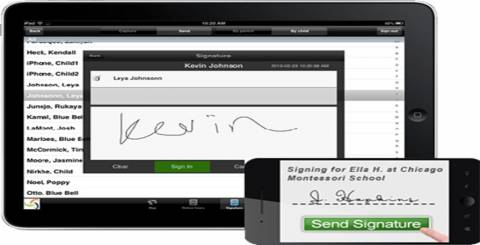 It is school owners and school manager's responsibility to run an effective school and also offer high- class childcare. But, there are some challenges that everyone has to face when it comes to run a kindergarten school especially. Well, using children management software will aid school managers with regular chores and challenges, allowing them to run a successful business.
To automate and aid you manage the daily chores and duties of running a childcare unit, using the children management software can be applied effectively. This specific software would aid you organizing attendance records, administrative jobs and also contact details of parents. Not only this, now you can be able to track the health data of every single kid and even the appointments and class schedules at the same time.
What is Children Management Software?
In recent times, everyone is well-aware of the term children management software. But only a handful people know what it exactly means. Well, in this article you will get detailed information about it.
Nowadays, childcare professionals are quite busy with their administrative jobs. That comprises doing scheduling, financing and also caring for the kids'. It enables the user to bring together and update the daily chores. For example, kid's attendance as well as record keeping, tracking of the immunization, billing.
The main job of the childcare management software contains offering the planned calendar for registration and enrollment, scheduling of the classes and check- INS as well. It will also improve the connection between the parents and the center. Now parents would receive text messages, emails and mobile application alerts regarding their kid's regular activities. Not only this, this also allows the employees to formulate and create lesson plans and activities for the kids in advance. In addition to this, there are many children management software that would provide users meal tracking, menu planning etc.
Why should you consider childcare management software?
Using the childcare management software is definitely the great means to aid overcome the everyday challenges and niggles of running a child care unit. You may be wondering why you should consider this software. What is the reason of such unnecessary expenses? Well, let you know that children management software can offer a host of advantages for you. Not only this, it will help you to become more organized, more efficient and make it quite simple to keep proper records for the kids you really care for. There are many people who are wondering what kind of benefits they can fetch out of this particular software. Apart from this, they also think why they should opt this software for their childcare unit. Well, you will get to know about the reasons for going through the point mentioned below. Let's have a quick look:
It allows you to locate any kind of problem in the childcare business in a quick manner as you can be able to see things stored in one place instead of the information kept in another place.
Minimizes running costs
Maximizes profitability
Saves managers/owners valuable time
Save energy
Learn about best children management software:
In recent times, you will find a wide array of children management software that will fit you as well as your software requirements. All these are developed for the similar purposes of aiding child care experts in organizing their jobs easily. But, they are developed differently and deliver unique attributes to fit a particular area. Let's have a look at the software that will help you the most.
KidCheck: It is one of the best software that you require to confirm a secured check-in for kids. It provides wide security features, expressive and mobile check-in, a proper attendance tracking.
Remini app: It is nothing but software that enables users to communicate quickly and safely with parents. With the help of it, you can easily update parents.
Conclusion
Apart from Children management software, childcare unit can also go to sign in sign out software. It is also user- friendly software. This particular software provides the ultimate safety and protection to the kids. Employees can easily access information from the web portal with a single click. In this way, the life of the children and the daily jobs of child care unit become so easier.