Important Workplace Safety Tips Every Business Should Consider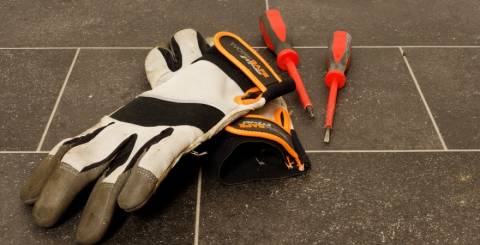 https://pixabay.com/photos/occupational-safety-and-health-1038550/
In the world of business, it is the employees who often come across unexpected scenarios of casualties and accidents that cause them mild or serious injuries. When these cases happen, it is not only tough for the person who has been involved but for the business, he works for as well. If the employee is injured during his working hours, the company should take responsibility for his wage and medical expenses.
For company owners, there are several ways to prevent the occurrence of workplace accidents. Here are workplace safety tips that both employees and employers should know.
Fire Hazards
Every year, there are several reports on fire outbreaks which are often due to negligence. Well, this incident brings damages to properties, health aspects, and even lives. Protect the business and its people against fire by giving training and instructions to every employee on potential causes of fire outbreaks. Having proper risk assessment software is also crucial as it can prevent accidents like this from happening. And based on what findings come out, businesses can make the necessary plans to make sure that all things are covered.
There must be regular fire drills conducted in which the employer and the employee should participate to be aware of what to do in case of a fire emergency situation. Inform everyone about the location and use of blankets, fire hose reels, and fire extinguishers within the workplace. During fire evacuations, it is advisable to take the staircase instead of the elevator.
Clean and Tidy Workplace
One of the fundamental rules in maintaining a safe working environment is to observe cleanliness and maintain organization of all things within the company premises. Maintaining a well-cleaned and well-polished workplace diminishes minor accidents such as slipping and stumbling caused by objects scattered somewhere in the room or office.
Stressed employees tend to perceive and grasp things quite more difficult can be clumsy and can make more mistakes. However, if everybody observes a well-organized and clutter-free working space, it is unlikely to encounter accidents that can lead to injury. Take away all unnecessary things around that can hamper the workers' productivity, focus, and safety.
Tools and Mechanical Aids
For an employee who works with various tools and sets of equipment, he should be well-oriented on how to utilize them properly. Regardless of how urgent it can be, it is important to be cautious in handling things within the company's vicinity. Avoid quick-fix or alternate measures. As instructed, complete the task before leaving.
Moreover, the company should provide the necessary machines or mechanical aids that may be needed for shifting and lifting heavier items. Lifting is one of the main causes of work-related injuries that concerns bones and muscles. Some of the essential mechanical aids include conveyor belts, forklifts, hand or shelf trucks, and cranes.
Stress Reduction
Most people do not realize that work-related stress may lead to illnesses and injuries. Some of these workplace stress cases include too long working hours, job insecurity, conflicts with co-workers or bosses, and too much workload.
A negative atmosphere at work deters the ability of the employees to focus on their respective tasks. There are physical symptoms when a person is stressed. It can be chest pain, fatigue, indigestion, or body pains. On the other hand, the psychological stress outcomes can be poor self-confidence, irritability, depression, and frustration.  
Maintain a positive environment all the time at work. Provide enough time to eat, to rest, and to relax no matter how tough the tasks can be. Team leaders should show consideration when their members commit minor mistakes. Instead of shouting at or uttering unpleasant words, talk to the person in private, and consult with the bosses, if necessary.
Reporting to the Management
The team leaders and supervisors should be aware of unsafe conditions and any situations in the workplace. It is imperative that management can correct such issues as soon as possible. However, if they are still unaware of them, some people should take initiative to report.
Everyone in the business, the boss or any ordinary employee, should be responsible in obtaining a safe work culture at all times. Effective communication can prevent people from suffering from illnesses, accidents or injuries at work. Pay a keen attention to these safety tips and share them with many people around. Get more information from articlecube.com about business tips and information.