Important Packing Items for Family Traveling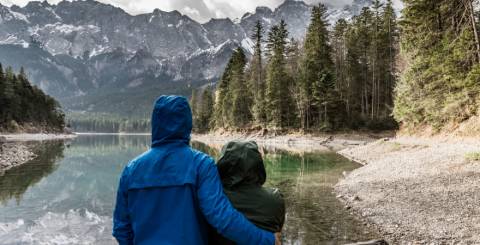 When you are taking a family vacation, you may be wondering what is necessary to pack for your children, your spouse, and yourself. Here are some items that you should always be sure to double-check before you take off. 
Essential Cards and Documents
Be sure to keep all of your credit cards, identifications, and passports if you are going out of the country in a safe, secure location that is easily accessible for airport or transportation staff to verify your identity. Consider getting a satchel or thin pack that you can secure with a lock-in order to prevent potential thieves from stealing your identity. Additionally, if you have credit cards, even if you have saved the amount of money necessary for the trip, it is always a good idea to bring them along in case you need a large amount of money for an emergency. Be sure to check which documents you will need before leaving as well. 
Clothing for All Types of Weather
Depending on where you are traveling, it may be a good idea to pack for variations of weather. For instance, even if it is sunny in Seattle during the time that you will be there, you should still pack kids rain boots for your children in case it happens to suddenly rain and you do not have time to purchase some from the store. You should always bring a jacket or a cardigan, as well as sandals, tennis shoes, and at least one pair of boots. You never know when temperatures will dip and you may need extra layers without having access to a convenience store to purchase some.
Medicine and Supplements
If you have a chronic illness or you need medication that you have to take on a daily basis, or even several times a day, then it is important to make sure that you can bring your medicine with you without any hassle while you are traveling. If you are going out of the country, you may want to contact the United States embassy in the country that you are going to, so there are no problems and you can still access your medicine. If you take vitamins and supplements regularly, you should also be sure to pack the correct dosage, because they may not be readily available where you are going. 
Itinerary and Event Information
Especially if you have a lot of events planned for your trip, or you have multiple people doing things at the same time, it is a good idea to have an itinerary with detailed plans and reservation information of your plans. If you use a popular website or discount service to bundle your flight and hotel information, be sure to get all of your reservation numbers and check-in times so that you can use to confirm with hotel staff or your rental car agency. Print out all necessary information to have a hard copy, as well as an email folder to pull up your reservations quickly and easily.
Extra Clothing and Supplies
Any number of things can happen or go wrong when you are traveling, and it is important to be prepared for emergency situations. For instance, pack another dosage of all of your medications or supplements in your suitcase or carry on bag, in case your baggage happens to get lost in the process. Be sure to bring all of your hygiene supplies to take the best care of yourself possible while you are on vacation so that you do not have to worry about whether or not you remembered your toothbrush. If you or anyone in your family is on a special diet, you should plan for that and bring snacks and meals to accommodate that need.
Traveling with your family does not have to be a completely stressful experience. With these tips, you are sure to be able to enjoy a family vacation and relax at the same time.