How to Remove Virus From Your System?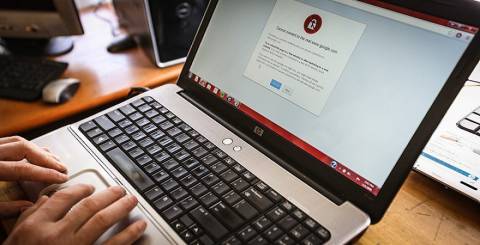 A computer virus is a program that is loaded in a system without the knowledge of the user. This virus is not formed naturally but it is induced by people. After entering your system, it gets attached to another program and as the host starts working, the virus starts functioning. The virus can depict itself and insert itself to other files, corrupting files in the process.
 
Some viruses remain weak as long as their code is not executed while others get dominant when a particular program is initiated. An important issue associated with computer viruses is that it spread fast from one system to another. Virus attached itself to a file or a program and when you send it to another computer through a mail, disk or any file sharing method, it starts infecting programs on the destination computer and the process goes on till the virus is removed.
As more and more people are becoming aware of them, virus makers have started using more and more strategies to avoid their detection. Some virus gets attached to the program or file without changing the size of the file while some make sure that the last modified date remains the same when they are infecting it. All this makes computer virus removal more important. Though with the current technology it is difficult to detect viruses some of the below symptoms can help you detect viruses on your computer.
The computer runs slower than the usual
You are not able to access some of your files
Some program might open and run on their own
You notice some unknown files on your system
If you notice any such issue in your system, your system might be infected with the virus or a malware system. You should quickly react to such symptoms by hiring onsite computer repair service providers or else follow the below steps to tackle this problem.
1. Temporary files must be deleted
Temporary files not only help you get rid of some viruses or malware but also free the disk space and improve the speed of the system. Before starting a virus scan, open the search tab in the Microsoft window and type run. After this, a tab will open, type temp on it and all the temporary files will open, delete them one by one or go to the start menu, select the programs and then click on the accessories. After this click on system tools and then click on disk cleanup.
2. Download antivirus
An antivirus plays a significant role in removing antivirus from your system. But it doesn't cover everything, it will, however, help you in narrowing down the issue. Download an antivirus that provides real-time protection. These antiviruses run in the background and keep checking for viruses and malware.
3. Disconnect from the internet
If you have detected a virus on your system and trying to remove it. Then it's best to disconnect your computer from the internet. This will help you prevent your computer from further damage and let you clean your computer without any trouble as some computer viruses use the internet connection to activate and spread itself.
4. Reboot computer
To prevent the infection from spreading, when you are trying to remove the virus from your system. Restart your system and press F8, this will bring up the advanced boot options. After this click safe mode with networking, this will help you remain disconnected from the network. If you are using a Mac then the process will be different.
5. Run a virus scan
After doing all the above steps, run the virus scan. If there is any virus on your system, after scanning you will get a list of them. Select delete to permanently remove them from your device. However, if you are owning a small or large organization where it is not easy to maintain every computer, you can consider taking help from on-site computer repair service providers.
6. Don't forget to update
Outdated systems are more susceptible to viruses and malware. So, it's better to keep your browser and operating system up to date.