How To Recruit from Instagram Easily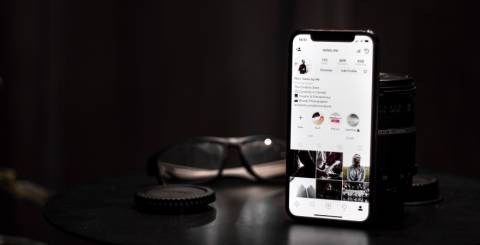 Instagram is an iPhone application (and now Android) that allows users to take photos, add filters, and share those edited photos on Facebook, Twitter, Tumblr, etc. in one app. It was bought by social networking giant Facebook for £ 1 billion and has more than 50 million users.
I heard a quote from Jeremy Langhans that Instagram "brings the media to social networks," but how do recruiters use this site without hiring staff to find employees? Here's how in 5 easy steps. 
 
Build your Brand
Similar to a Facebook page or Twitter, it's important to show that your brand is professional and you take Instagram seriously. Make sure your Instagram account includes a high-quality profile picture and that your profile details (company name and website) are correct and operational.
This can be very helpful if a job seeker accidentally stumbles on your profile and then (luckily) has a link that follows your website. Also, make sure that you have a business page that appears in the list with the name of your business followed by all your employees (just to generate significant momentum).
Instagram has a "Next" tab that, when the user selects it, displays (like, comment on, and follow) the actions of the following users - You can select the odd successor to this tab. Make sure your brand is known and present and you are active.
Look for the passive Talent
Once you've created a brand, look for users who may be fans of your brand or are interested in a similar brand. Look for people who are not actively looking for work: 80% of the population is not looking for work, which allows them to reach more users and create followers.
Be sure to comment on your photos and say thank you for sharing your brand, your photos and maybe even follow them. Do not follow anyone who is waiting for a follow-up, it can turn into spam and put users off.
Find the Right Hashtags
To find talents, you have to search, and the best way is to use hashtags. Instagram searches are done with a username or hashtag so that a #Recruitment search shows these results.
When uploading photos, be sure to use hashtags but do not mark all the elements of the photo and be careful.
Some Instagram users will often tag their tags too useless, meaning that a search can only show 50% of the useful results. Do not become one of the users who cover the tag stream.
Locations
Instagram has an interesting association agreement with Four Square: when a user publishes a photo, they have the option to mark it in one place.
Do you want to find someone locally? Search # [city], then through the location tags in this search, or click on the blue link in a photo (the location link) and all photos marked there will be displayed (in the photo above)), click "Finchley" to get all pictures marked here.
Be active
The last and most important piece of advice is to be active. Be on Instagram every day, be the first in the photos of your brand, create a hashtag specifically for your brand and maybe even competitions or contests. This will build your fan base and show you whether the people who love your brand are the people you want to hire.
Being active gives you a wider reach of potential followers and recruiting talents. You can then create photos that promote your open works and publish them to your account so you can engage with your broader fan base.
In closing
It's important to build a brand on sites like Instagram and stay active and friendly. And above all, be the first to do it: do not wait for other people to use Instagram regularly. This will make you more interesting for potential candidates and followers. Link your account to your Twitter and Facebook accounts to alert users to the presence of your Instagram account and to download flavors and promotions.
Have a good day!