How to Practice Better Self-Care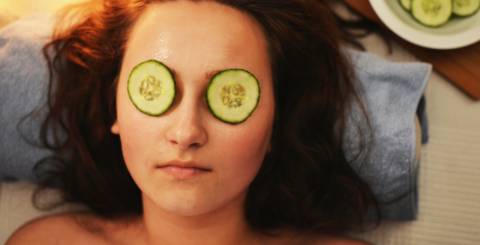 Self-care are activities that we do specifically to protect and take care of our mental, physical and emotional health. Self-care is extremely important and is a simple concept in theory, and yet it is something that is so often overlooked.
Good self-care is key to improving your mood and reducing anxiety. So, where do you start?
Where Do You Start?
Before you even start practicing self-care, it can be useful to know what exactly you are caring for so that you can consider options that won't be too stressful. For example, if you are feeling run-down physical, low on energy or lack motivation, then it would be wise not to use self-care activities that require a lot of physical exertion. Similarly, if you need to care for your mental health, you may want to avoid anything too strenuous on the mind or that require a lot of social interaction.
Ultimately you know what you need best. However, it is also a good idea to be taking the best care of your health that you can and make sure you are always seeking a second opinion if you are in a lot of pain or are struggling mentally.
Some Ways of Practicing Self-Care
Though every person's idea of what self-care is will be personal to them, here are some ideas of different self-care that you might want to try.
1. Get some R&R
One of the best ways to take care of yourself in all ways is to get some much-needed rest and relaxation. Rest is good for your body as it will allow you to recharge and get back some of the energy you might be low on. Relaxation can come in many forms and varies from person to person. This could be something as simple as taking a long bath, reading a book, or binging your favourite TV show.
2. Pamper Yourself
A pampered self is a relaxed self, so take the time to show yourself some pampering. This can mean many things, depending on what you feel like doing. You may want to run a hot bath with a fancy bath bomb, some candles, and a glass of wine. Maybe you want to use an expensive lotion, so some skincare or even get your nails done.
3. Get Outside
Nature has many big advantages, and the health benefits that being outdoors has is no secret. Being out in nature can do wonders for your physical and mental health so, if you are able to, it would be beneficial to get out and about and try some outdoor self-care. For example, why not take a nature walk or have a picnic? You may want to try outdoor yoga or meditating, or take up a hobby like birdwatching, fishing, or foraging.
4. Be Creative
Creativity is a great way to destress and find some calm in your life. Art in any medium allows you to express yourself in ways that can help you to feel more relaxed and less stressful. Some of these options include drawing – both traditional and digital, painting, sewing, sculpting, writing, scrapbooking, acting, singing, making music – the possibilities are endless.
5. Get Away from The Screens
We live in an age where technology is all around us and is arguably intrinsically woven into our lives. However, taking some time away from screens – smartphones, tablets, laptops, etc. – is good for your physical, mental, and emotional health Reduced screen time will lessen damage to the eyes and will help you sleep better. It will also help you relax and reduce stress and anxiety.
These are just a few of the small ways that you can practice better self-care. It is important that you take some time to figure out what self-care activities work for you as every person is different and what relaces us is different. Use these few activities as a starting point to begin to work out what types of things work for you.