How Passengers Are Getting Benefits of Fierce Competition Between Ride-Sharing Giants Uber & Lyft?
Founded in 2009, Uber started its journey as a transportation network company that utilized licensed taxi drivers for its ride-sharing services.
The main idea behind the business was to integrate a mobile app to connect the passengers with drivers to hire a taxi. This Android, iOS, and Windows Phone app connects riders with drivers using their phone's GPS capabilities, allowing both the parties to know one another's location.
Moreover, Uber also provides several other levels of services. The service's lowest-cost option, UberX, runs in everyday cars such as Toyota Prius. However, Uber Black is the company's real service, costing a little high, but it runs in high-end town cars with professional and experienced drivers.
The company keeps adding many new services and features for its frequent and top riders so that they get a rich riding experience without any interruption. Some of the most common Uber services that you can see in your city are UberX, XL, Select, Pool, and Black.
Let's have a look at the list of Uber's New Services for its Passengers:
1.  Express Pool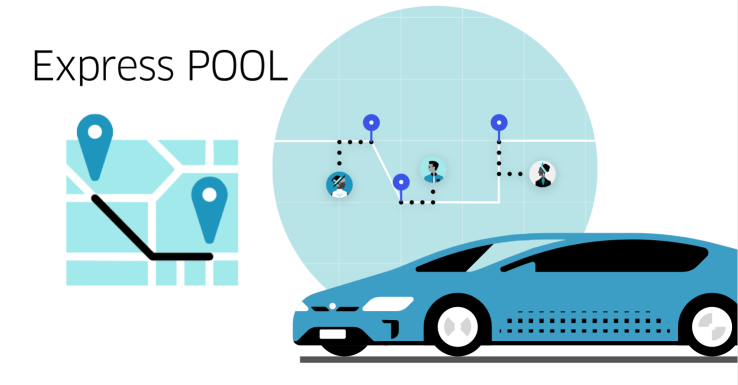 Recently, Uber has introduced a new way to save another 25% or so off the price of a ride. Uber Express POOL asks you to walk up to a few blocks to your pickup and destination before and after the ride in exchange for the cheapest fare out of all of Uber's options.
The all-new feature generates smart spots, which are easy to drive to and close to the origin or destination of several people, seeking an Express POOL. It will tell you where to walk, join other users with similar routes on the same trip and share the cost of the trip.
By using these smart spots, Uber can save money by staying on the main roadways as the company is thinking about different ways to put more people in fewer cars while continuing to serve affordable ride options to consumers.
For now, the program is available in different parts of San Francisco and Boston. Soon, Uber will expand it to other major cities and countries once the program proves successful.
Check out this video to know more about Uber Express Pool Service:
https://www.youtube.com/watch?v=0QF4A6ZeUqg
2.  Developing Flying Taxi Software
It is one of the biggest steps that Uber has taken in its plan to make autonomous "flying taxis" a reality. The company has signed a contract with Nasa to develop the software to manage them.
Recently, the company's chief product officer has declared the new service contract at Web Summit in Lisbon, alongside its main aim to begin testing four-passenger, 200mph UberAir flying taxi services across Los Angeles in 2020, it is the second test market in the US after Dallas.
The spokesperson of the Uber said that its flying taxi service would be completely electric and a journey that would take 80-90 minutes by car due to heavy traffic could be decreased to four minutes.
3.  Five-star Rating System to UberEATS App
Uber is not limited to transportation industry only; the company is also delivering on-demand delicious food through the UberEatS application. Partnering with restaurants of different cities across the world, UberEatS claims a delivery time of 30 minutes or less.
With more than 5 million downloads, this on-demand food delivery app has added in-app restaurant reviews to help people decide and choose a right restaurant to order their food. UberEatS users were interested to get more information so that they can get help in taking a decision of which restaurant to eat at.
In addition to being able to rate their delivery person, customers are also able to rate the restaurant on a scale from one to five stars, and the particular menu items they get from the restaurant on thumbs up/thumbs down basis. For all those people, who will look for the places to eat, the restaurant rating will be based on the last 90 days of data.
4.  Uber For Boats
In the month of June, Uber launched its speedboat service in Croatia, connecting major tourist spots along the country's Adriatic coast. UberBoat, providing speedboats for up to 12 people, has been tested in Miami and Istanbul among other locations, and it will operate in Croatia in the summer tourist season.
Uberboat will compete with other boat services as well along with the Adriatic coast. The service will be obtainable through the Uber app from the cities of Split and Dubrovnik in the southern Adriatic and from the island of Hvar. The approximate cost of hiring a speedboat for up to eight people to travel from Split to Hvar would be 2,600 Kuna ($400).
The users of UberBoat can define their own journey during day trips or choose to go with an organized schedule involving some of the most popular destinations.
These are some of the new services that Uber is planning to launch soon in the market. In fact, some of these services have already been launched by the company for its passengers.
Competition Between Ride Sharing Giants
With the constant increasing competition among ridesharing giants like Lyft, Uber, and Grab, the companies are working hard to compete with each other and keep delivering a user-friendly experience to their passengers. Here's how these rides sharing giants are competing with each other:
1.  Lyft
Lyft, an Uber-like app, is giving around 1% of its riders' access to a different, beta user experience in its mobile app. For passengers, the new look will give the same number of functionality, but it is a departure in terms of how the interface works for riders.
The spokesperson of the Lyft says that the new look and feel is an exercise to learn more about the users, but the important note is that there's no timeline for a broad rollout. Rather, it is looking to gain insight that could make its way into future app updates.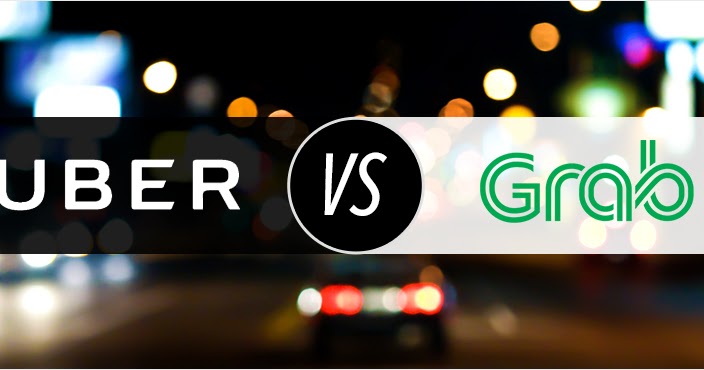 2.  Grab
Grab is an app-like Uber that delivers a range of ride-hailing and logistics services through its application in Singapore and neighboring Southeast Asian nations like Malaysia, Vietnam, Thailand, Myanmar, etc. Now, this ride-hailing app has raised $2.5 billion for its ride-hailing service in Southeast Asia. The company has raised the funds from investors, including Didi Chuxing, its Chinese peer, and Japan's SoftBank.
The fundraising will increase Grab's position as the leading ride-hailing company in this fast-growing region of 600m+ people and cement its lead over Uber. Moreover, the company has claimed to have a market share of 95% in third-party taxi hailing and 71% in private ride-hailing in the region with more than 3m daily rides.
How Can Taxi Booking Apps Benefit Taxi Service Providers?
As you know that Uber is one of the biggest taxi service providers in the market that doesn't own a single taxi and drivers as their employee. Likewise, the taxi booking application has huge latent, and taxi service providers can get up to 200% ROI with the right solutions and execution.
Using taxi booking app like Uber, customers can book a taxi using their smartphone. Even they can track the trip and view on maps. It will be easy for them to estimate the time and cost of reaching their desired destination.
In short, developing Uber-like apps are considered as the perfect business model because these apps can give much value to their customers, drivers, and the companies that operate them.
In case, if you still have any confusion or query related to Uber-like apps, you can get in touch with any specialized Uber clone app development company that has experienced in developing taxi app like Uber.