How Online Classes Benefit Students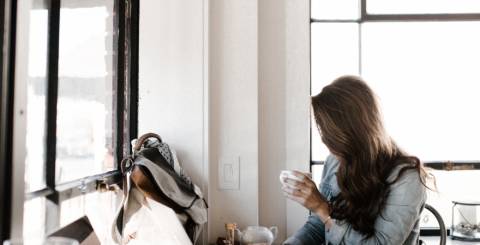 Photo by Andrew Neel on Unsplash
The advances in technology are hard to miss the effect it has had on our society. The mere evolution of technology and the many tools to be born out of this progress have completely transformed how we go about doing even those most menial things in our lives now. Take banking, for example; instead of spending a good part of the day standing in queues at the bank, one can now do things like transfer money, make payments, and more with a few taps here and there. Another crucial industry to witness such intense change is education.
Education today has become digital, with more and more students opting to pursue education and learn online. And it's not just a fad; there are real benefits to this fundamental change. Much like everything else digital, going online has also offered a world of benefits to not only students but everyone else involved in the ecosystem. There's the freedom of learning at one's preferred pace, access to world-class programs, and more. Let's take an in-depth look at some of these benefits in detail now.
Affordability: Many times, pursuing education, especially higher education, can be prohibitively expensive. No matter the reason for driving this significant rise in the cost of education, the fact remains, it often keeps people from being able to pursue their educational goals. However, that isn't a problem with online learning, since the cost of such courses is considerably lower because it doesn't involve related expenses like rent, utility bills, and more.
Variety: Every geographical region has plenty of good educational institutions offering quality education. However, it may not necessarily be in the field, one is interested in pursuing, which means to explore foreign institutions. Now, the variety of courses one has access to shoots up owing to the mere virtue of being online. However, that is not the only factor that contributes to the variety of courses; you see, besides online courses offered by universities and colleges, there are plenty of other institutions that offer to learn programs online. You can develop expertise in Big Data or learn how to crochet, all online.
Boost discipline: Even though most online classes fare amazingly well when it comes to freedom of when one can study, we can't deny that that can quickly turn into students slacking off. But if one is dedicated, this won't be a problem at all. Instead, taking online classes will help them learn and fine-tune their time management skills since it necessitates routine and regularity for the endeavor to be successful and bear fruit.
Ease of access: It isn't always possible for students to travel to far off corners of the country they reside in or an entirely new one in the pursuit of higher education. However, that isn't a problem at all with online learning because you don't even need to step out of your home to pursue education through this means. 
Learn new skills: What most people largely ignore is the fact that when you pursue a course online, you don't learn about just the chosen subject, but also a variety of other tangential things. Case in point: tutor-student portal, learning management systems, and more. They end up developing new skills in this regard as well since they are required to use it and engage with it regularly while studying online.
As this discussion demonstrates, students all over the globe stand to benefit in more ways than one could imagine when they decide to learn online. They end up saving much money, immediately gain access to quality education enabled by global experts, learn novel computer skills, and so much more. No wonder online learning, tutor-student portal, and more are in demand these days.