How To Make Money From Your Jewellery Making Hobby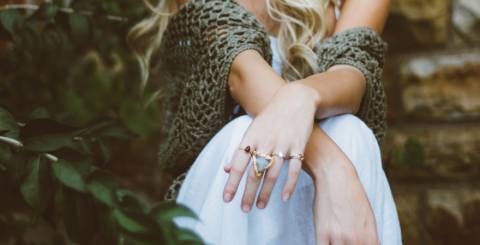 Making jewellery can be seen as an art, especially with the amount of concentration required. Whether you are making some statement necklaces, dainty bracelets or even a Shamballa bracelet, there is an opportunity to make money from it and potentially start your own business. If you can earn money for your hobbies, why wouldn't you? If it is truly something that you love and are passionate about, it's time to start making money from making jewellery.
Have You Found A Place To Sell Your Jewellery?
There are alternative ways to spend your money other than spreading the word with family and friends. If you mirror the likes of Etsys, you'll find that you could successfully launch your own website. You could set up a stall and see if people are interested on the high street, or you could sell your jewellery to stores to see. There are many different ways to sell your jewellery, especially if it bespoke and different to the rest. Take a look around and see exactly what you can do that others can't and make that much easier for yourself.
Have You Done Enough Research?
Research is hugely important, as different styles and beads can have a different effect on the jewellery you're creating. Have you thought about what you want to do and how you need to go about it? These are only a select few factors to take into consideration and it is time to knuckle down and get as much done as possible. Elizabeth Norris, who has successfully started and running her own jewellery business, has provided jewellery making workshops. She claims that everyone involved in the jewellery making business should 'READ, WATCH, LISTEN AND LEARN!'.
Helping others create and taking other people's jewellery making passion into consideration will help gather the products to make a successful business. Do exactly what is needed, which can include watching videos on YouTube, talk to others, share your experiences and bring people together. Will your designs predominantly need Swarovski beads or glass beads? You will need to do the research to find out.
Have You Decided On Your Designs Yet?
It is time to decide on what designs you want to use. Your designs will be your selling point and it is imperative that you start your collection, rather than imitating something, or someone else. Designing your own collection will show off your skills a lot more than simply copying the major designers who create their jewellery in bulk. Small time jewellery will be a lot more appealing than creating a mirrored image, so think what direction you want to take your jewellery down. Stamp your trademark on the jewellery and this is whether you specialise in charms, beading or craft wire, it's your time to decide.
Have You Planned Ahead?
You should never consider going into a business without creating a reliable, well thought out business plan. This way you'll find out exactly what you need, an estimation of much money you'll need and a breakdown of your future plans. Setting yourself regular targets to work too and you'll find yourself tracking your process. You should remember that there will be times where you are too busy and others where you will need to keep yourself occupied so be prepared for whatever life throws towards you.
Promote Yourself
No matter what business you create, it is important to have a social presence on the digital side of the business. Take photos, as smartphones are now included with great cameras, which have genuine quality photos. This will help you advertise, promote and finally sell any products.