How To Identify The Necessity of Employee GPS Tracking at Your Company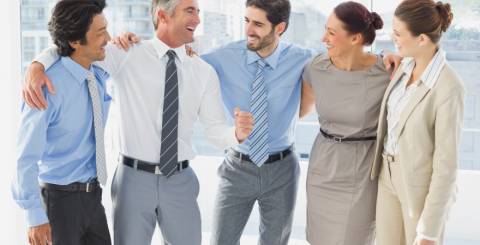 Looking to get more from your business? It isn't all work and no play here - studies suggest that you need an employee engagement index of 3.9 or more to have an actively engaged workforce. Employees are an integral part of any company and play a vital role when it comes to deciding your company's success or failure.
Better employee engagement can boost business, while non-performing employees can set it right back. If you are worried about business productivity, don't - GPS tracking is just what you need. From assessing and tracking your employees' progress, location and safety to stimulating and gauging their productivity, GPS tracking can help do it all.
The question is, do you need one?
Employee privacy and safety is always of paramount importance. Once employees understand this they will understand that GPS tracking and location sharing will help them throughout their workday to reach their goals more efficiently.
- If you have employees who need to travel a lot, you need one.
- If you want to know how your employees are performing, you need one.
- If your business is spread across various geographical regions, you need one.
With GPS tracking, you will not have to worry about your employees' productivity or their time spent in the field - with real-time tracking this becomes a lot easier.
The Top Questions to Ask to Know Whether You Need GPS tracking
GPS Tracking can save your business in many ways if used in the right way.
            •           Employee Productivity Increases
GPS tracking can help to increase accountability and reduce workload. For example, employees will know the shortest routes to take and therefore reach their destination quicker.
            •             Do You Need Real-Time Position Monitoring?
It helps to track the real-time position of your employees. They can be held accountable for things that happen in the field in their presence. This makes identifying discrepancies that may occur easier, a process that will work both ways.
With real-time tracking, employees would know when and where they need to be. Managers would know the real-time position of these employees and use this to allocate work more professionally.
            •           Do You Need Easier Reimbursements?
Track everything from mileage to the time taken, making the process of checking bills and approving reimbursements for fuel easier.
You will have fewer instances, if any, of employees claiming false reimbursements and overall employee efficiency will improve.
            •           Are You Looking for Better Employee Safety?
With GPS tracking you can ensure that your employees are not involved in incidents arising from human error, speeding for example.
With the location sharing capabilities of GPS tracking traveling to unsafe remote locations will become infinitely safer; making it easier for you to track employees if something were to go wrong. 
            •           Are You Looking for an Overall Reduction in Cost?
Here is how you can offset most costs with GPS tracking.
1.    Offer efficient routes that employees can follow.
2.    Ensure there is no false billing.
3.    Ensure that employees are present at the right location and safe.
4.    Ensure better time optimization.
Lower operating costs translate into higher ROI, enabling more profitability.
The Top Things to Keep In Mind
GPS tracking does offer many advantages but there are a few things to keep in mind before implementing it.
            •           Restrictions on GPS tracking
It is important to draw a line between office time and personal time. Do not track your employees outside of work hours. Employees need to know and feel that their privacy is being respected at all times, this will also help to improve your employee retention rate.
            •           Employee Consent
As a company, it is important to take the consent of the employees before tracking them. Ensure that you spell out the policies in the agreement. It will ensure that their right to privacy is not violated.
            •           Privacy concerns with GPS Tracking
When it comes to GPS tracking, privacy concerns definitely arise. It is paramount to keep in mind your employees' rights and privacy at all time.
You cannot track employees when they are on vacation or when they are out with friends in the evening. 
Is GPS Tracking The Right Solution For You?
Around 54% of businesses with field tracking operations track employees in real time. Businesses, where employees have to travel a lot for work, are the ones that would benefit the most from GPS tracking.
However, other businesses do benefit too, even if their primary operations are not on field. Here is how.
            •           Helps employers to get a better insight on vehicle tracking data.
            •           Helps lower labour costs.
            •           Helps improve customer satisfaction; you will know where your personnel is.
Have you thought about investing in a reliable employee GPS tracking system yet?