How to Get the Most out of Your LinkedIn Ads?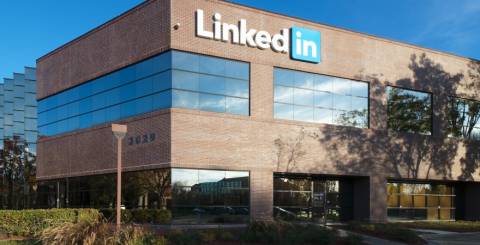 Planning to reach the cream of the B2B sector? Need a one-stop shop of all the professionals? If these questions have been bugging you lately, then you ought to target the world's largest professional network, LinkedIn. This social platform for professionals, LinkedIn, does not only allow you to connect with different individuals across industry, but also allows you to promote your business to them. How? It is through different types of ads. Yes, the power of social is manifold. In this blog post, we will share some tips and tricks that can help you engage target audiences, setup or improve, and generate leads through LinkedIn Ads.
Tip 1 – Always be crystal clear on whom to target
LinkedIn ads have seamless power to expand your reach. But you should have the right plan to reap the benefits. You need to choose the right set of audiences. It can be quite intricate but this can be made easy by creating buyer personas.
A buyer persona is a hypothetical representation of the actual customers based on their demographics, online behavior, concerns, motivation, personal background which includes goals, challenges, etc., and the solution that you can offer. Such type of representation is considered in high regard in all types of marketing. However, the approaches are different.
When creating a buyer persona for LinkedIn ads, there are two ways.
Method 1 – Creating a buyer persona based on past/present customers.
Method 2 - Creating a buyer persona by identifying the ideal customers' best trait, analyzing their profiles, and finding patterns/similarities between them.
These two methods can help you create a solid list of targeted audience.
Tip 2 – Choose the type of ads wisely
Once you have frozen the list of TG, the next step is selecting what kind of ads you would want to run. In LinkedIn, there are two different kinds of ads, Sponsored Content and Text ads. Let's get deeper into these.
Sponsored Content Ads – These are ads that relate to content that can be sponsored so that it gets displayed in the news feed of the TG. It is the best form of LinkedIn advertising if you wish to give a boost to your 'content marketing' efforts. But what's integral to the success of such types of ads is having a proper conversion goal in place, not to mention the attractive factor in an advert. To simplify, you need to ensure that there is a proper lead collection mechanism once the customer has engaged. Besides, having a conversion goal will also help you in analyzing the performance of the campaign.
Text Ads – Ads that appear around the web pages while users are browsing LinkedIn are known as Text Ads. To ensure that this kind of an ad does the trick, you will have to focus on the following:


The content should be a little different than the clichéd sales copies.
Using the TG's job title in the description is a must.
Go for conversational style of content as it is far more engaging.
Cost of LinkedIn ads posing a threat? Join hands with the leading social media marketing company.       
Tip 3 – Follow these steps rigorously
Once you are done with selecting the TG and the type of ad, you then move to the final step which is – Creating the campaign. Click here to start with the process and select the type of ad that you want to go ahead with.
Creating Sponsored Content Ads
You will need a 'Showcase' page to begin with the sponsored content ads. So select accordingly as per the image shown below.
There are two types of sponsored content ads – Sponsored Updates and Direct Sponsored Content. While the former kind of sponsored content ad allows you to send your company updates to TG which is outside your followers and page visitors, the latter one de-clutters your company page. It allows you to test, personalize, and improve your messages, thereby improving your content performance for the targeted audience on your company page. Content for both the types of sponsored content ads can be easily created from within the Campaign Manager.
Creating Text Ads
Visit here and select text ads.
Give a name to your campaign and select your preferred language.
Fill in the form as per your needs.
Should you want, in the next step, you can create additional variations of your ads.
Next, you can choose the target audience and put the data collected through buyer persona to use. While doing so, you will get suggestions from LinkedIn as well.
There is an option of 'Audience Expansion' in the same page which allows you to target people who are similar to your TG. This feature can be brought into action once your first campaign has been successful.
Once you are done with all of it, you can then decide the bid amount, input your billing, and wait for LinkedIn's approval on your campaign.
A company page is not essential for creating text ads. Also, you get different display options like square, tall, horizontal and long to display your ads. LinkedIn also has a special tips section that can help you write better ad copies.
Once your campaign is live, you need to optimize it at regular intervals and keep checking the analytics to get better results.