How to Get A Home Loan With a Low Interest Rate
Earlier, a home meant having a cozy crevice under a large tree or a safe cave tucked deep within the woods to turn in for the night. A home of one's own in today's time in some ways can be quite similar. It involves tedious planning, setting out on a scavenger hunt in a habitable locality to find a good home, and arranging for funds to pay for it which is the most important part of owning a home.
Secured Home Loans are the most sought-after way to pay for a residential property.
When you decide to pay for your new home through a loan, you apply for a Home Loan that will cover a major portion of the total cost, but not the entire amount. Lenders generally cover about 80-90% of the cost. The remaining amount is to be paid by you as down payment.
Applying for a Home Loan and getting approval from the lender is a difficult task. This is the most difficult part in the entire process, the financial aspect can be considered the primary reason why so many people decide to live their entire lives in rented houses. The skyrocketing property prices and the difficulty to secure a Home Loan have led a lot of people to steer clear of home ownership altogether.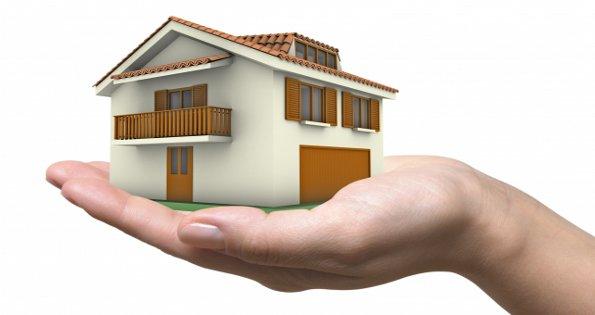 How to Get A Lower Interest Rate on Your Home Loan
Whether you opt for a fixed interest rate Home Loan or a floating one, getting a lower rate of interest on it gives you the advantage of making significant savings on your Home Loan in the long run. Apart from saving, a lower Annual Percentage Rate (APR) makes repayment less of a burden.
Lenders decide how much interest to charge the borrower for a loan based on the following factors:
The Credit Score of the Borrower
Higher the credit score, higher will be the chances of securing a loan at a lower rate of interest.
Loan Tenure
With a longer tenure, the rate of interest decreases as the lender gets a longer period of time to recover both the principal borrowed and the interest.
Nature of the Loan
Secured loans, like Home Loans, which are backed by some mortgage have a lower rate of interest when compared to the unsecured loans which do not have any collateral like all education and most personal loans.
The Relationship of the Lender with the Borrower
Being a loyal customer of a particular financial institution for a good period of time instills a sense of confidence for the borrower in the institution. This can be the reason for the borrower getting a Home Loan at a lower interest rate.
We will be discussing more about these points in the following section when we talk about how to qualify for a Home Loan at a low interest rate:
Option 1: Review your Credit Score
Preparation for a Home Loan begins much earlier than finalizing a property and applying for the loan. It is basically prepping up your credit profile by paying outstanding credit card bills on time and servicing EMIs on previous loans every month on or before the due date. This will build up your creditworthiness or financial trustworthiness.
Lenders will scrutinize your credit score after receiving your loan application to see if you will be able to repay the loan you have applied for. When they see a good credit score which is higher than 700 (may differ for different lenders), they will process your loan application soon after and give an approval. Since you are financially trustworthy, the lender will not be in a hurry to recover the loan amount, and hence will decide on a favorable interest rate and recover the loan amount over a feasible time period.
Option 2: Consider All Home Loan Options Available to You
The next option is taking a bird's eye view of all loan options available to you and picking the best ones among them to compare their interest rates and features. Here, make sure you consider the traditional lenders as well as the alternate lenders for a Home Loan.
Expert Tip: Apart from the interest rate, also look at the additional benefits like zero-penalty prepayment, EMI waivers, and flexible repayment options when comparing Home Loan schemes of different lenders.
Option 3: Pay a Larger Down Payment
When you pay a larger down payment, the amount that you have to borrow from the lender becomes less. This reduces your Loan-to-Value Ratio and you become eligible for a Home Loan with a lower rate of interest.
Option4: Apply for a Loan with your Regular Lender
As discussed previously, if you have a good history with a particular lender and you have been paying all dues and servicing all liabilities on time, the lender might agree to grant you a Home Loan at a lower interest rate.