How Digital Document Verification Eases The Customer Onboarding Process?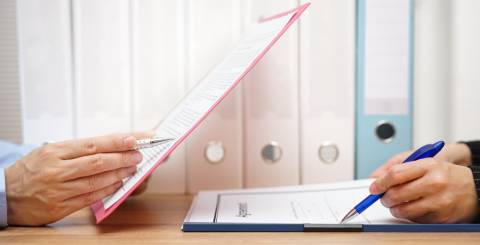 With the increasing online fraud, identity verification becomes the need of all businesses.
Different organizations are using identity authentication services to onboard their customers but they are still facing some problems as they use manual verification solutions. According to a source, Americans lost $56 billion in ID frauds in 2020. There is a need for businesses to have a robust identity verification solution to confirm the identity of their customers. Know your customer compliance helps businesses and customers to avoid ID frauds.
Whether we are going to the cinema to watch a movie or going outside the country, we have to verify our identity before onboarding. There are different methods to know your customers such as document verification, age, and address verification. AI-enabled document verification helps businesses to deter online fraud. Here we discussed the document verification solution in detail.
E-Document Verification
Document verification verifies the identity of the customer by cross-matched his provided documents in real-time. Online document verification verifies thousands of identity documents of different countries. It also supports documents of various languages and confirms the identity of the customers in real-time remotely. To verify the identity, customers have to show an identity document to the system. The document on which a customer's personal information is present is called an identity document. It should be a government-issued such as a driving license, or passport. Here's how the document verification system works.
How Verification of Document is Performed?
First of all, the customer uploads a picture of the identity document. Secondly, the OCR scanner extracts the necessary information from the document and at the end, the online document verification system checks the details of the customer and sends the result to the back office. The automated verification system reduces the labor work and increases the integrity of the document verification service providers. It is proved to be one of the best document authentication systems as the system identifies all fake attempts of ID verification. Let's discuss how the document verification system has proved to be a secure method of customer onboarding.
Document Verification-Checking the Legitimacy of IDs
Fraudsters become more civilized to commit online frauds. They are trying innovative ways to steal the identity of the users and use them for illegal purposes. The artificial intelligence-based system also makes necessary changes with time to keep the system updated that helps to combat fraud. Whenever an anonymous user tries to verify the identity with wrong or fake credentials, the system detects him easily. The system identifies illegitimate documents that include holograms, rainbow prints to dodge the system. It also detects false or stolen documents and modified documents in which the font and template of the documents are changed to fool the verification system.
Use Cases
Document verification services are widely used all over the world due to the robustness of the system. Let's have a look at the use cases of document authentication systems.
AML and KYC Compliance
Financial institutions such as banks, insurance companies have to comply with AML and KYC regulations to avoid money laundering and financial fraud. Digital document verification helps them to securely onboard their customers in real-time with quick and remote ID authentication within seconds to facilitate their customers.
New Account Opening
Whenever a customer wants to open an account, businesses must perform robust KYC compliance to avoid any loss. Digital document verification also helps businesses to confirm the identity of the customers before opening an account to establish a secure B2C relationship.
Proof of Verification
Sending proof of verification is also one of the use cases of digital document verification. Whenever a system detects false or modified documents during ID verification, it rejects the verification and sends a proof of verification to tell why the authentication process fails.
Eliminates Manual ID Verification
Manual ID authentication is a slow and time taking process in which the customers have to take the hard copies of their documents which is a bit insecure. Digitized document verification facilitates customers to onboard them within seconds and eliminates the manual ID verification process.
Wrapping It Up
Digital document verification provides businesses a quick and reliable way to onboard their customers in real-time. It helps organizations to meet security standards by verifying their customers. Document verification easily identifies all fake attempts of ID verification. It performs different authenticity checks such as authenticating MRZ code, photoshopped documents, checking of micro points, etc, for secure onboarding of customers. Digital document verification also helps businesses to perform KYC and meet AML/KYC compliance.