How to Choose the Best Mix-Multicolor Nail Design
https://www.pinterest.com/pin/450219293998691790/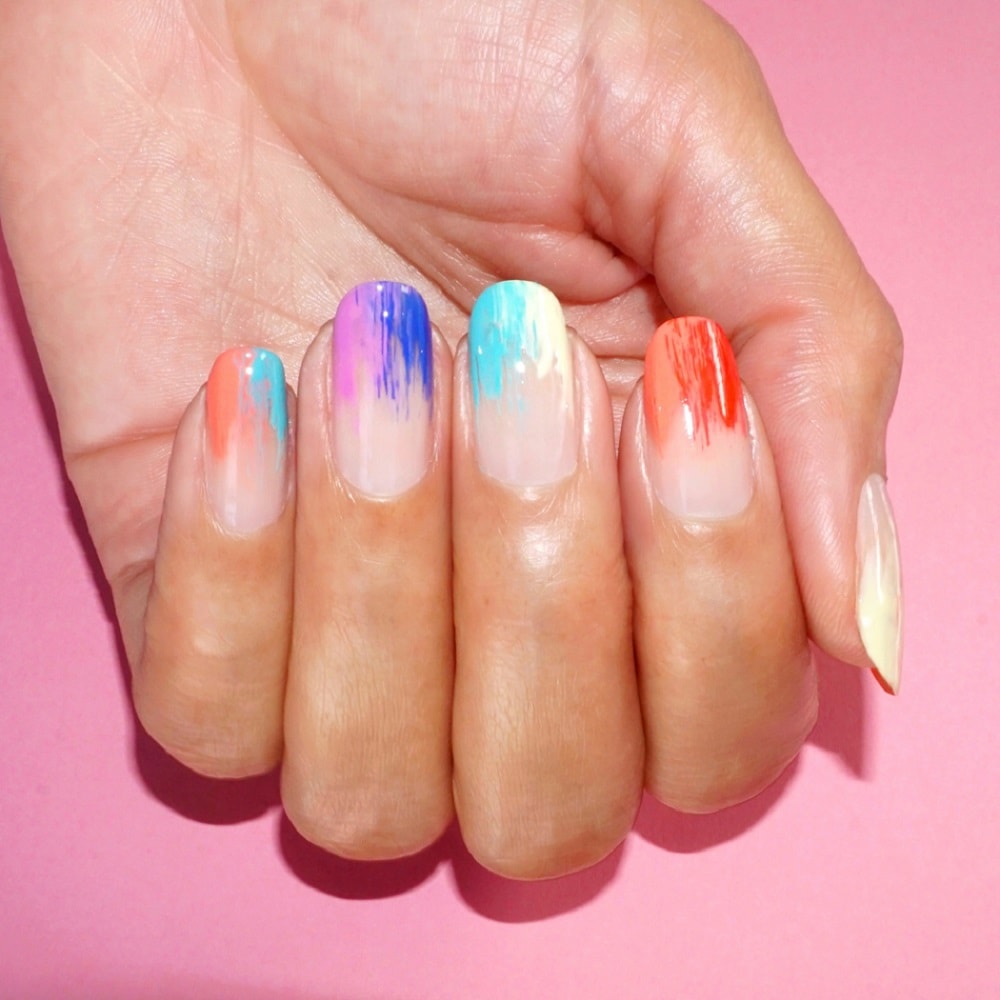 Nails are one of the most essential parts of your finishing style, you can't have nails that look raggedy. Depending on your mood you can rock multicolor nails easily, the best part of this is you don't need to make hard designs you just have to gather your favorite colors. So gather your favorite colors for your your fingers.
It is that simple to create amazing multicolor nails even with no experience, this is one reason the mix color trends are thriving. Although it's easy there is still one thing to consider the scheme you going for. If you like certain colors it's nice to have a relaxed look. Like for some, it's easy to just go bold with all bright colors others want their favorite colors so have to create like a gradient look. So the two best technique is to paint each nail with wildly different color, or five different shade in one family color creating a gradient effect.
So here are some tips to pull this off if the first time
Choose as much nail polish you can get your hands on if you don't have any order a pre-packed polish set online.
Get color swatch for inspiration to help you coordinate the designs you want.
Celebrities are always trying out the latest trend this year we saw Cardi b and Ariana Grande.
If you like Blue here are some ideas to copy
Summer fun
This design is cute and fun to wear summer. Would also look great in an outfit with sparkle.
Solid blue related colors, if you love blue nails then this may be something to consider. The beauty of this it's easy to do and will look stunning. I am not a fan of shades of blue but these are totally worth and look so cute on short nails. Usually, a lot of designs don't flatter short nails as this does.
If you like Green Multi Mix Color Nails
This is a cute set of colors, I don't usually go for green nails but omg these are so cute don't you think? This is school friendly as well so don't have to worry about these colors being too bright for school or work. These colors are super appropriate for all age group so if you want to get the younger ones on this to go ahead.
If you like light pinks
These colors are for you, the different shades of pink. Pink nails always have a delicate look, the girly girls can enjoy these. What I like most about the pink gradient look is how well it will complement your wedding / formal events. These colors will look good on short natural nails or long acrylic nail coffin.
Two Colors
Double up the fun if you enjoy colorful nails maybe want to try a little extra thing to it. You can have contrasting shades of whatever color you love. You don't need to have a straight hand when doing this just a little practice and patience. Get your 10 colors to create this fun look today.
If you like bright rainbow colors
Selecting the brightest colors of the rainbow you can find. These colors are bold and beautiful goes with street style or a stylish girl who dare to be bold. You can do these with your friends as will be a fun activity to share a bond over. You can choose from a bright spectrum of colors and slay your next manicure. These also will look good on all shape nails, most girls like it on almond shaped nails other like on long stiletto shape nails.
If you are a beginner here are a good resource to get started https://en.wikipedia.org/wiki/Nail_polish