How to Celebrate Halloween in College
Boo! The spookiest time of year is almost here.
Whether you're just getting into the holiday spirit or you've been eagerly awaiting the arrival of October since June, Halloween is by far one of the most beloved days of the year. As a kid, you've spent your years trick or treating your way up and down your neighborhood, dressing as your favorite Disney character, and gorging yourself on too many Halloween sweets. Now, as a teenager in college, it's time to celebrate this scary season in new, yet also familiar ways.
To all the college students out there, here are seven not-so-spooky ideas for how to have fun on Halloween.
(Photo Credit: Society 19)
Twinkly lights, fake cobwebs, Halloween wall decorations, and themed pillows are an easy way to create a spooky aesthetic perfect for the month of October. Deck out your dorm room with your favorite Halloween decorations, and don't be afraid to go all out. On a budget? Cut bats and spiders out of construction paper and tape yarn to the walls to create cobwebs. With a little bit of creativity, you'll turn your room into a Halloween-themed oasis in no time!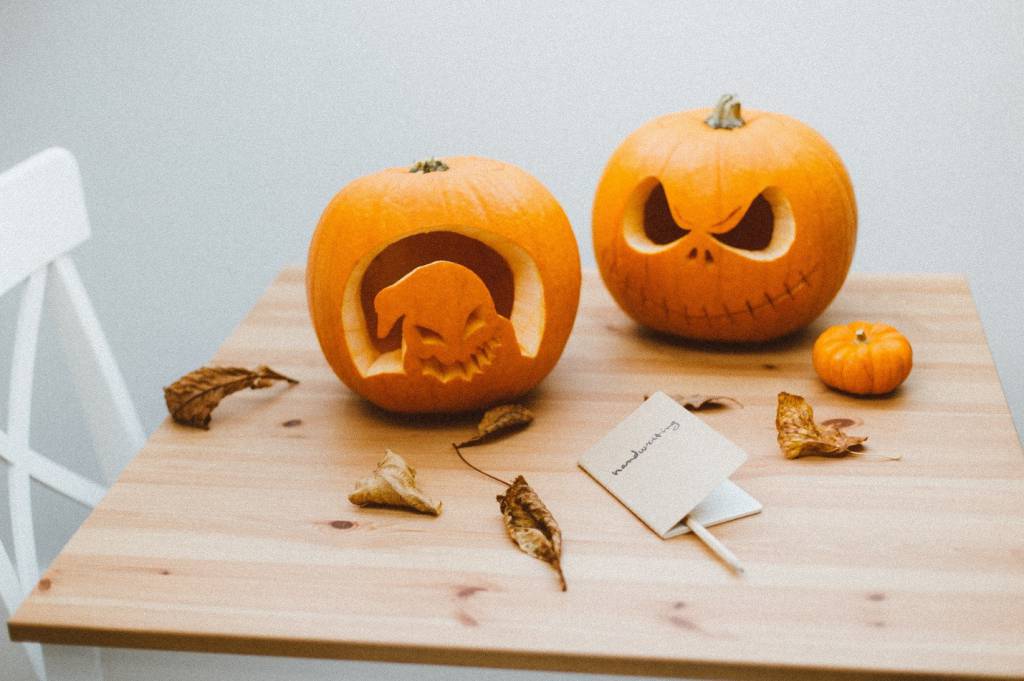 (Photo Credit: Unsplash)
Relive your childhood with a bit of pumpkin carving. Just pick up a pumpkin at a local grocery store or farmer's market, dig out your sharpest knife, and get carving. You can go for the standard eyes, nose, and toothy smile, or try out something a bit more advanced and artistic if you're up for the task! Just make sure you do this outside and surround your pumpkin with plenty of newspaper to make cleanup a breeze.
Wear a Halloween Costume to Class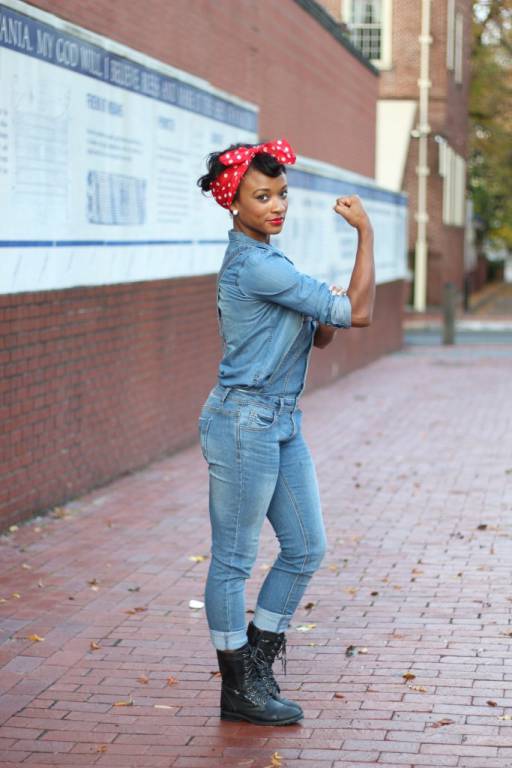 (Photo Credit: Vida Fashionista)
Who says Halloween costumes are only for little kids? There's no rule for how to celebrate Halloween as a teenager, so put together a fun costume of your own that you can wear to class and show off your holiday spirit. Stick with something easy that you can put together with a few things you already own. For example, for a Rosie the Riveter costume, just pull out your favorite jeans, a chambray shirt, a red headband or bandana, pearl earrings, red lipstick, and some lace-up, comfortable ankle boots, and you'll be ready to go! Need more ideas for quick and easy Halloween costumes? Be sure to check out Google or Pinterest!
Bring Candy for your Classmates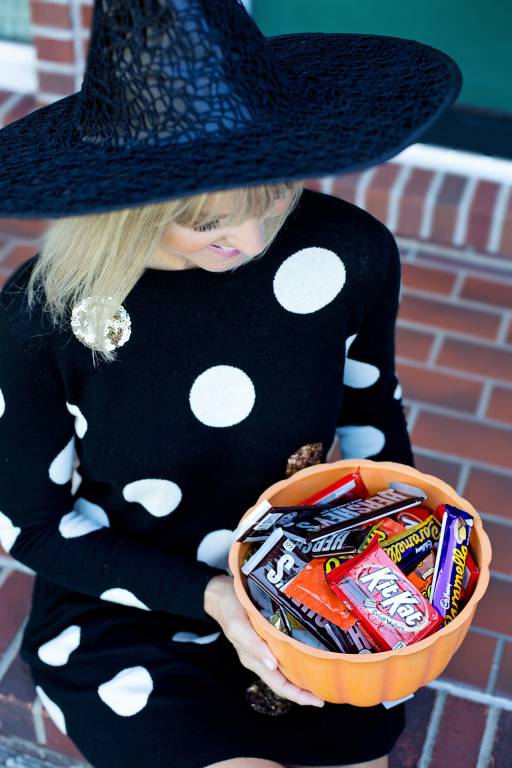 (Image Credit: Pixabay)
Everyone loves candy on Halloween. Hit up the store and grab a giant bag of Halloween candy, and carry it around in your backpack to share with classmates, friends, and even your professors. Everyone will appreciate this thoughtful gesture, and it's a good way to break the ice with some new people you've yet to meet.
Have a Halloween Movie Marathon
(Photo Credit: Instagram user @laurenmarymartell)
Got some downtime in between classes? Get into the spooky spirit with a movie marathon featuring your favorite Halloween classics. Pop some corn, invite a few friends, and turn it into a party!
Here are a few Halloween film favorites you'll definitely want to include in your marathon:
The Nightmare Before Christmas
Hocus Pocus
Halloweentown
Beetlejuice
Ghostbusters
Young Frankenstein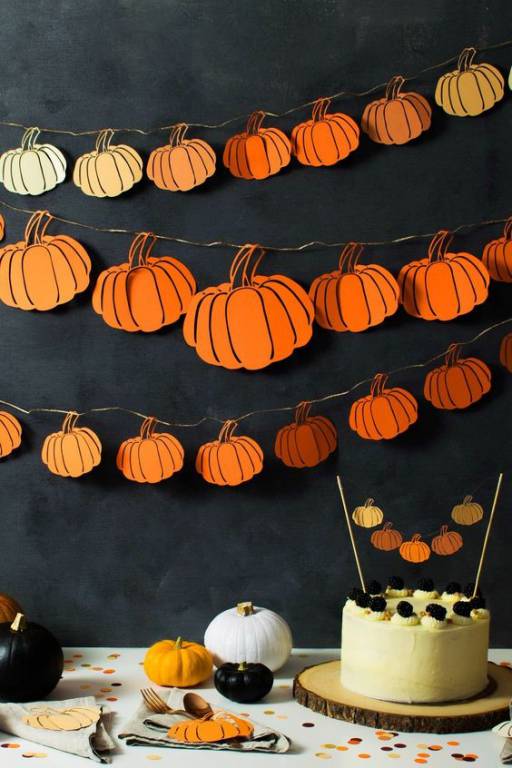 (Photo Credit: Etsy)
If you're looking to go all out with Halloween, throw a Halloween party and invite everyone in your dorm, class, or wide circle of friends. Whether you host it in your dorm room or at an off-campus location, make it festive with yummy treats, good music, and great games to keep everyone entertained. Be sure to search Pinterest for some extra fun and creative Halloween party ideas.
Attend a Halloween Charity Event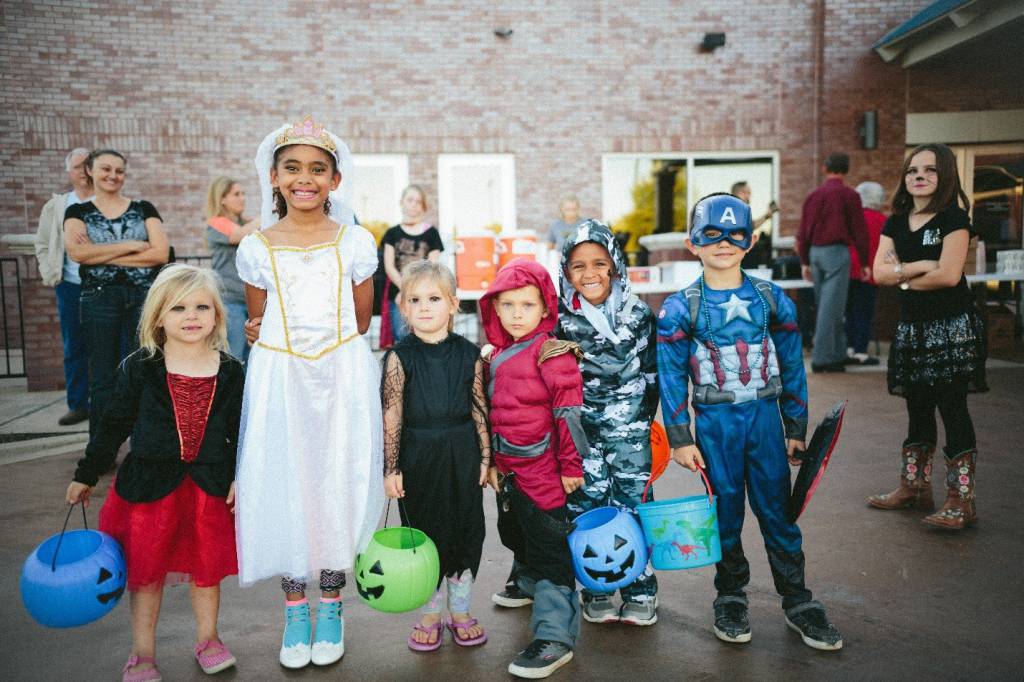 (Photo Credit: Unsplash)
If you're not a big fan of the spooky season but enjoy helping out others, then use Halloween as a chance to give something back. Local towns, libraries, churches and other organizations often will host special charity events during October which you can get involved in. From passing out candy and visiting kids in the hospital to volunteering at a haunted house fundraiser, there's plenty of opportunities for you to make a difference during this very special time of year.
Halloween is no longer just for little kids. Beyond the trick or treating is a fun, festive day with tons of opportunities for college students like you to celebrate. Whether you're putting the last minute touches on your Halloween costumes, planning a monster movie night, or simply hanging out with your squad, I hope you have an amazing Halloween full of fun, laughter, and maybe a scare or two!