Here's Why Term Insurance Plans Are So Popular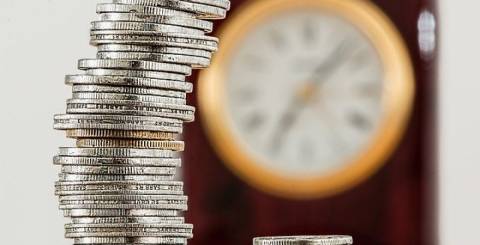 Term insurance plan has become one of the popular insurance plans, because of the comprehensive coverage and flexibility it provides. Amidst the various insurance plans with higher premiums and rigid policies, term insurance is more straightforward and affordable for most of the population. It can be adjusted based on the fund availability of an individual. 
If you don't already know what is a term insurance plan, you must read on to find out. 
In simple words, term insurance is a form of life insurance, which is cost-effective and easy to buy. It provides financial coverage to your family in case of your untimely demise. The premium amount to be paid depends on your financial capacity and allows you to choose a plan accordingly. To widen the coverage of events, you can add different riders to a basic term insurance plan.
Before you move ahead to choose the best term insurance plan, it is essential to know all its features and benefits. Find below a few of them.
1. Best Form of Protection for Loved Ones
If you keep adding a specific amount to your savings, you might spend the same savings if anything important or urgent comes your way. This might include your child's higher education, your dream trip, child's marriage, unexpected expenses, etc. 
But, have you ever thought, how will your family survive if anything happens to you? 
With the rising number of life-threatening diseases, it is necessary to make arrangements well in advance to be prepared to face unfortunate happenings. This is where the role of a term insurance plan is critical. 
How so? It helps you save the amount separately over a long period of time and offer a high coverage amount. So, your family will be able to use this amount to meet their expenses and live a standard life in your absence.
2. Affordable and Profitable if You Buy at Young Age
When you buy a term insurance plan at a young age, the premium payments will be more affordable for you comparatively. Also, your family will be eligible for a larger corpus of funds later if anything unfortunate happens to you. 
With your increasing age, the premium amount also increases, as the risk of catching diseases might also increase. It is advisable to start investing as soon as you can.
3. Extremely Comprehensive Cover with Riders
Riders are basically additional benefits added to a basic term insurance plan, which might otherwise have a few exclusions. To widen the coverage of your plan, you can consider these to have more comprehensive coverage. A few riders commonly bought by people are:
Critical illness rider
Death benefit/Permanent disability rider
Waiver of premium rider
4. Income Tax Benefits
As per Section 80C of the Income-tax Act, 1961, you can avail of tax benefits on your premium payments. The maximum limit of the claim eligible for tax benefits is Rs. 1.5 Lakh per annum. Therefore, if you buy a term insurance plan, you will have financial coverage for your loved ones along with lucrative tax benefits.
5. Fixed Premium
Generally, you need to pay a fixed amount of premium over the years, depending on the policy you choose. The insurance providers usually don't revise the amount during the tenure of your policy unless otherwise stated in the policy. Once you start paying off your premiums, be rest assured of your future premium amounts. 
6. Provides Flexible and Simple Solutions
Before you buy any insurance, amongst the many factors, three critical things need to be considered, i.e., the duration, premium amount and the coverage. A term insurance plan provides the required flexibility to set the parameters and the amount depending on your financial capacity and needs. There are no stringent regulations or limits set for the same.
7. Return of Premium
Generally, you do not get any refunds if no claim has been made till the expiration of the tenure. A few companies have a clause of 'return of premium', in which the insured gets a part of their premiums paid at the end of the tenure if no claim has been made. The premium amount will be higher in the term insurance plan with a return of premium than without it. You can make a choice depending on the fund availability.
8. Long Term Life Cover
The tenure of a term insurance plan can be longer than any other insurance product. You can choose to take it up till the age of 70, or a few providers even provide the flexibility to take it up to 75 years or more.
Don't you think it is wise to buy a term insurance plan after knowing all the benefits? It has gained importance over time due to the rising number of uncertainties and unexpected diseases, along with the inflating medical cost. 
Adding a critical illness rider to a basic insurance plan will cover some of the most life-threatening diseases such as cancer, tumours, heart conditions, and much more, thus providing financial assistance during such challenging times. To keep your loved ones financially secured and strengthened for life, buy a term insurance plan today.