Healthy Food in Meal Delivery Services Such as Everyplate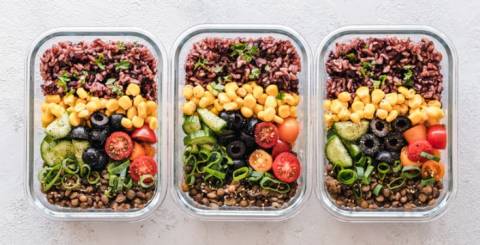 Preparing nutritious and filling meals is a time-consuming task. The reality is, not everyone has the patience to shop – let alone cook meals every day of the week. Nowadays, eating out or buying take-out food has become the solution for every busy individual. But, there's another option available if you want to eat better. Meal delivery services are gaining significant attention because of the benefits and convenience they offer. Instead of shopping for ingredients from the store, you get them delivered and ready-to-cook in as little as a few minutes depending on the recipe.
What makes meal delivery services a healthier option?
According to an Everyplate review, you get to choose from five new meals or recipes every week. Each meal uses ingredients that are packed with nutrients, rich in variety, and full of flavor to suit every palette. You don't need to worry about your cooking skills, as there are options available depending on whether or not you can handle complex recipes or prefer simple prep time.
Similarly, delivery services like Veestro specialize in plant-based meals for vegans and vegetarians. If you have young kids, Yumble is an excellent option for healthy recipes that are also kid-friendly. For those with dietary restrictions, every meal delivery service provides options and choices, especially if you need alternative ingredients.
Are meal kits affordable for those who want to eat healthy?
A meal delivery service subscription will cost you an average of $60 per week. This amount is less than what you would usually spend buying takeout or eating at a restaurant every day. Most importantly, you're paying for the convenience of having ingredients preselected and prepped for you; hence you're confident in the quality and freshness of what gets delivered to your doorstep.
To make sure that you get the most out of each meal kit, choose familiar recipes. Don't experiment with new ingredients yet, but slowly ease your way into eating something different once in a while.
How do you choose a healthy meal delivery service?
Of course, all meal delivery services will advertise healthy and nutritious meals. But how can you be sure you are choosing the right meal kit for your needs? Here are our tips on how you can make the most out of subscribing to a meal delivery service and at the same time fulfill your nutritional requirements.
Convenience without sacrificing quality. You'll know if a meal-delivery kit provides healthy food by the quality of ingredients used. While quick and easy food prep is a priority, beware of shortcut ingredients that may be chock full of preservatives. Always opt for non-GMO, organic, and fresh ingredients when choosing a meal kit.
Micro and macronutrients. In addition to the vitamins and minerals you get from each meal, you need to ensure that macronutrients are well-balanced. Macronutrients refer to the fat, carbohydrates, and protein in every meal. The amount of macronutrients you need depends on your lifestyle, age, and overall build. If you are trying to maintain a certain weight, for instance, you might want to modify the proportion of macronutrients accordingly.
Calorie count. Those who plan to lose some weight can benefit from meal kits because they generally have a low-calorie count. However, it's essential also to ensure that you are eating enough to meet your lifestyle. For more active individuals, you'll probably need to eat more to sustain your caloric needs.
Another vital consideration when opting for a meal kit is that it requires some cooking effort. If you're comfortable and eager to learn basic recipes, meal kits are an excellent choice. Indeed when it comes to healthy and nutritious meals, you're better off with a meal kit than take-out or fast-food meals loaded with salt, sugar, and preservatives.