Going from Self-Employed to Small Business Owner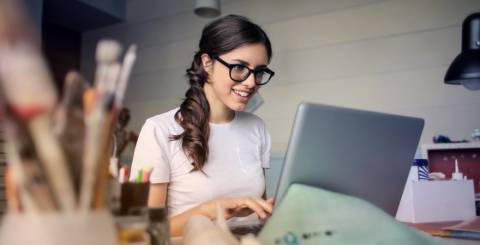 When you are self-employed, you are working for yourself and only responsible for your work. However, are prepared for what that entails if your business takes off and your need to employ staff?
Don't worry, we've got you covered. Here are you are some tips for going from self-employed to an employer.
Legalities
Working as an employer is a little different to working for yourself, which means the legalities and processes that you will need to follow are going to change. For example, you will need to officially register to change from a sole trader to a limited company.
You will also likely need to invest in other forms of business insurance, such as employer's liability and perhaps even workplace health insurance policy. You will also have to ensure that you are meeting any Government guidelines regarding health and safety and GDPR policy.
Interviews
As a new small business owner, you will need to conduct interviews to source new employees. If you have never conducted an interview from the point of view of the employer before, then this can be daunting.
However, there are plenty of online resources where you can find tips for handling job interviews for your small business. If you take the time to interview properly and brush up on your technique, then you can ensure you are hiring the right people for your business.
Employment Contracts
When you take on any staff, it is important that you understand the importance of employment contracts. These contracts set out the rights, responsibilities, and duties of your new employee. In these contracts, you must employee with the government's employment law.
These are called the 'terms' of the contract, and they're often included in a written contract for employment.
Management Skills
Taking on staff means becoming a team leader, and that means developing and improving your management skills. Being a good manager entails a lot of different things, for example, you will need to be able to manage the workload of multiple people, you will need to be able to lead people and communicate well as being a good people person.
Displaying good management skills is going to help you be more approachable as a manager and will instill more motivation in your team. This will also encourage your team to provide their best quality work as well as assuring them that there is someone they can talk to if they need assistance.
Team Building
Team building is important when it comes to new employees, and this is particularly true in a setting where your entire team is brand new. Team building is an important exercise that you should make time to do for various reasons.
Mainly, however, it is a good way to help build a bond between the members of your team so that they get to know each other better. This will go a lot way in building a strong and well-oiled team that works well together.
Training
Once you have new staff on board, you may find that you need to provide some level of training to get your new team up to speed with how you run your business as well as any equipment and software you may be using.
If you are only hiring a few people, consider taking the time to train them yourself as this will be much more appreciated than an impersonal tutorial. You should also look to source online materials as secondary training.
Making a move from fully self-employed to manage your business, a new team can be daunting. However, with the right skills, you will be able to take on this task and move your businesses forward.