Forward Planning for 2018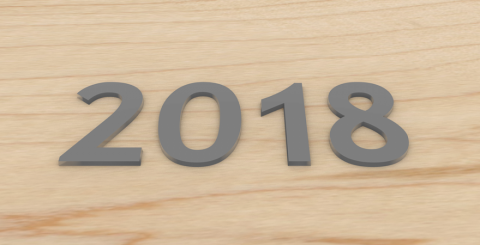 https://pixabay.com/p-2949785/?no_redirect
Now that 2017 is coming to a close, it is a good time to sit back and take stock of how the last 12 months have affected your long term plans, and what the New Year will hold. By the time January 1st comes round, many of us are making half-baked resolutions about going to the gym more and cutting down on smoking. In a very real sense, however, it's important to think about 2018 and what you want to get out of the coming year. Here are a few things to consider.
Travel
There is a lot of up and coming holiday destinations getting talked about, and some may be on your own list of places to see before you die. Some of these are as diverse as Cuba, Japan, Iceland, and Chile. Obviously, travel is more open to some people than it is to others, but that doesn't mean that you won't have the opportunity to visit some of these places without a bit of planning. Money management is always going to be an important aspect, so keep an eye on your spending before you decide to jet off!
Home
Many of us use the changing of the year to make valuable improvements to our homes. The typical routine that people fall into is to put things off till after the summer, then Christmas gets in the way of undertaking a large scale DIY project. Try to leave the starting blocks with a bang in 2018, and use the January sales to finally put the long-delayed DIY projects into action. It's estimated that 82% of us delay on DIY projects, so buck the trend and try adding some real value to your home.
Relationships
Christmas is a time of year where through family gatherings and office parties, we get to see people in a social setting. It is often during this time that you'll find yourself uttering the immortal words "we'll catch up in the New Year". The reality is that this often is simply a turn of phrase, and the real plans never materialise. Phycologists recognise the value of regular human interactions; spending time with friends is good for you! Doing more than the occasional Facebook like can help you to maintain meaningful relationships.
Health
There's a lot to be said for making little changes that improve your health. Many of us try to take on too much at once and quickly give up when it's clear that the level of commitment is unsustainable. In both exercise and eating habits, starting off small is the way to start. It's recommended that we try and walk 10,000 steps every day. Doing what you can to try and break this target, even by a little is a great way to start moving towards a healthier lifestyle.
The Future
Britain is a country with an aging population.  And because of that, many of us don't have adequate preparations in place for what is set to be a crisis in this country over the next few years. Very few people have adequate savings in place to be able to afford a proper pension upon retirement. The Government has stepped in to address this, but there's more you can do it terms of saving for retirement and funeral planning to ensure you and your children aren't burdened with debt in the future.  
A lot of us get tangled up with trying to go too big with New Year's resolutions. However, taking small steps across a number of different areas can make meeting your goals that little bit easier. Just don't bit off more than you can chew!