Five Ways to Prep Your Home for Vacation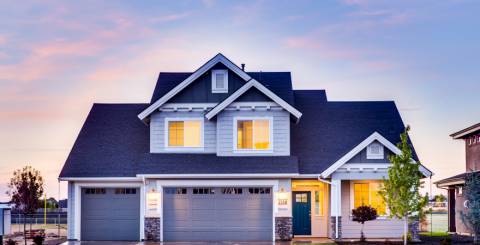 Whether you're headed to a pristine white sand beach or to the top of the snowiest mountain, one thing's for certain: You need to be sure that your home is taken care of while you're on vacation. It's always a little unnerving to leave your home unattended for more than a day or two, so what are some ways you can prepare your home before a long vacation?
1. Make Use of Smart Tools
More devices than ever are considered "smart," meaning that home automation can be as easy as pulling up the app on your phone or even speaking directly to the device. These tools can be great for traveling since you can control any aspect of your house from across the world. Some popular smart devices for your home might include:
Security systems
Fire alarms
Thermostat
Doorbell camera
Indoor and outdoor lights
2. Clean Your House
It sounds a little silly, but coming home to a clean house after you've been gone is a pleasure unlike any other. Give your house a good scrub-down so that when you get off the plane and open the front door to your house, the only thing you have to worry about from there is unpacking.
Bathrooms. Scrub toilets and sinks with a bleach solution to kill any traces of illness and use a mixture of Dawn, vinegar, and baking soda in the shower with a scrubby brush to melt soap scum and buildup. 
Kitchen. Eat anything in the fridge that won't make it through the next couple of weeks, being sure to clean out your refrigerator before you leave. You'll probably have to do some grocery shopping when you come home, but it's better than coming home to leftovers that have started growing things. Don't forget about any product that you might keep in bowls on the countertops.
Bedrooms. Put everything away where it belongs, dust surfaces, and wash your sheets. The first night you come home and sleep in your own bed with clean sheets is the ultimate joy.
3. Find Someone to Watch Your Pets
Even if all you have are fish, you still need someone to take care of them while you're away. The ideal solution is giving a key to someone trustworthy and allowing them free access in and out of your home. If you are new to the area or simply don't trust anyone you know enough to take care of your animals, services like Care.com and Wag! exist to help you find the perfect person to watch over your pets. It might sound a little sketch to hire someone off the internet to take care of things while you're on vacation but rest assured; you have the option to do things like background checks on prospective people.
4. Sort Out Your Mail and Tell The Neighbors
Heaps of mail spilling out of the mailbox is dangerous for you since it gives thieves unsavory ideas, but it also can look like the beginning of an episode of Forensic Files to neighbors who have no idea you're gone. 
Let your neighbors know that you will be out of town for the next several days, and also inform them of any cars that they might see coming and going from your house. This can help to calm any worries that something might have happened to you, but it can also help them to be hyper-vigilant in case anyone gets any bad ideas. You can designate someone to collect your mail for you in your absence or you can simply inform the post office of your departure. They'll gladly hold your mail for you until you return.
5. Make Sure Insurance Is Up-To-Date
The last thing anyone wants while they're on vacation is to get sick or hurt, but anything is possible. Double-check your insurance policies and be sure that everyone in your family is covered in case there's an emergency. You don't want to be miles away from home and frantically calling your insurance agent because there's some sort of complication.
Preparation now can save you a headache later. Get your house ready for your vacation so you can stress less while away.