Five Tips for Your Content Marketing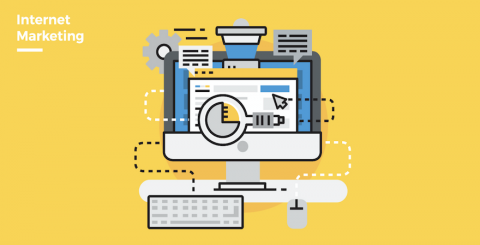 Content has and always will be king. However, of late, there has been an increased interest and need for implementing content marketing as part of a successful marketing strategy. And if you too as a business person want your content marketing to be much better than your competitor, these five tips should help you out:
1. Include as much data as possible
People are now not only looking for content but also relevant data that convinces them that it's worth investing or doing business with you. Of course, this works only if you know and use the right data in the right content to target the right audience for your business.
Data-driven content personalizes your content, and also makes it so much easier for you to analyze and compare content with your competitors. This gives you a better idea to find out what content is more helpful to bring you closer to your goals.
2. Create content that relates to the buyer
Each customer or buyer in your company relates to you in some special way. There are so many reasons for your creating content. It may be for your customers to know more about your business or product, to get engaged to it and perhaps trigger some interest in it or maybe because you want to get them to buy or use your product. So, you have to create the right and appropriate content which will instigate them to act accordingly.
This means if you want content that improves conversions with your customers, then you may need some content relating to benefits or reasons to do business with you. You could perhaps include some situations where using your product had improved someone else's life.
If you want content to generate more awareness about the company, then you may have to create some different content that caters to a larger audience. This content has to reach a broader spectrum of people that will turn into your valuable customers. With so many types of content you can use for your business, it's important that you know and use the right content for the betterment of your business.
3. Proper organization
Like everything else in life, content marketing too has to be organized. You need to be organized with the ideals and goals you wish to reach through your content. This plays an important part in helping you decide what you will do next to reach your objectives. All this is possible only if you document your content marketing strategy, which unfortunately only a few people use.
The absence of documentation shows that you don't have the right plan to use for your effective content marketing. With all your plans written down, you can always refer to it as it gives you an overview of the effectiveness of your content marketing, and also makes marketers more accountable for their work.
4. Create and manage workflow
A mature workflow will make your content creation and content marketing more efficiently. Workflow provides you with a big picture of the whole process of content marketing. It ensures you can integrate your team resources together and keep your content aligned with your marketing strategy.
5. Use content marketing tools
Last, but not least, you need to concentrate on using more of content marketing technology. There are so many tools available today to improve the productivity and efficiency of your content marketing. For example, you can apply content workflow management tools like TruEdit and CoSchedule to take control of the workflow. Make use of them, and they will make your work as a content marketer so much easier.
These tips will go a long way in improving the effectiveness of content marketing and in the process, improve your brand awareness.