Five Tips to Enable Your Marketing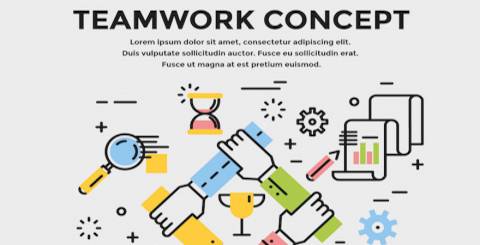 Marketing enablement plays an important part in the success of a company. While different companies may use different strategies to enable marketing, it generally helps create, refine and communicate content to the marketing team for increased productivity. Thin in turn gives their prospective customers a valuable buying experience. As it's the successful implementation of these strategies which help execute marketing enablement, these five tips should help improve business productivity in no time at all.
1. Easily accessible collateral
The marketing team can improve their conversation quality if they have ready access to valuable content all the time. this lets them answer any question and handle any situation they may be in. It's also better if all marketing resources are stored in one place as it's easy to access and use when necessary. You can, in fact, help save your salespeople's time, and help keep them concentrated on customer relationships by implementing the best marketing enablement tools in your organization's existing technologies.
2. Social selling by sharing resources and tools
You can give your marketing team an added advantage by sending out links to your latest blog posts and content. This gives all social media users easy topics to start conversations which is a part of social selling. It also lets marketing personnel share it with prospective customers. But as all data tend to change and links need to be updated, it's better to use a tool that ensures the latest collateral information is shared with all salespeople to make them successful with their endeavours. A marketing enablement software like TruEdit and can help people to allocate and share the resource on time. These tools can give you a broad view of the project status. You can assign tasks, update marketing content and collaborate with teammates. For example, designers and editors can work on the same file together through an efficient workflow.
3. Discuss pain points at meetings
As it's easier to align sales and marketing if you know your best buyers well, you should take time to hold meetings with your sales teams. This gives you an opportunity to find out how well they are functioning like if they have leads that make it through the pipeline or if they are stuck somewhere. Sometimes a tricky question a prospective or existing customer places to you or your team gives you something to write about in your next blog post or whitepaper.
4. Do your lead homework and research
With your marketing team having only 35% of their time to actually sell things, you can help them engage with prospective customers much easier and faster if you provide them with any contact informant and previous correspondence you may have had with them. These salespeople should also develop a habit of tracking and save all this relevant information to use in later conversations and meetings.
5. Continual education and training
Your market enablement tools and resources are useless if your sales team doesn't know how or doesn't want to use them. It's important that you teach them how to use these tools, and their value so that your sales team makes maximum use of them. So make sure your marketing team is kept constantly updated with the new marketing enablement technologies and strategies through workshops and continual onboarding. It also helps if you are able to identify the necessary people with the required skills, competencies and knowledge for successful marketing enablement. Remember, marketing enablement is not just sales training. Its proper implementation helps your sales leader scale to new heights in their marketing and sales efforts for your company's maximum benefits and sales.