Five Guidelines To Write Your Resume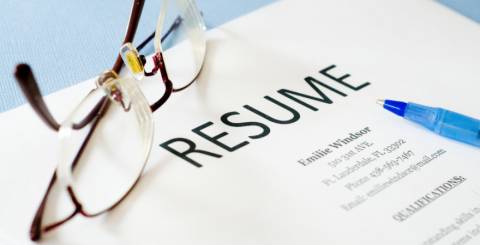 Google, copyright-free image under Creative Commons License
There are many articles on the web which guides you to make a successful resume. And there won't be a single person on the face of the earth who would not want to impress the company with his profile in one or two page. A resume is not just about recreating or listing down your qualifications or experience only through a set of rules. Writing a resume for oneself is an art, which needs to be learned. There is no harm in getting your resumes made by some professional, but you must once try it yourself. Try building a resume and experience what professionals keep in mind while designing one. Necessarily it doesn't involve a particular format either. What you need to understand is that it is a good strategic game, in which you need effective communication and just a few handy tips as a tool to win. Unlike other articles, this won't stretch upon the rules and principles to write a good resume for you. Instead, these golden guides which are mentioned below are a secret shortcut to the key which open doors of your dream jobs.
Don't worry about the length:
It's often seen that people worry a lot about how long it should be and question about the ideal length. It must note, that it varies depending upon your education and work experience. Don't worry if it extends to two to three page; all that matters is that it must be well presented and is equipped with only relevant details. The length can be adjusted by ordering the information correctly. Like you can start with your objective statement, then your skills, qualifications, experience and then references. Whatever method of listing the information you choose, keep in mind that you are putting the most valid and important information first. If you coherently connect these ideas, you can achieve the ideal length automatically.
Tailoring your resume:
With time, your job aspirations may change. Let suppose you are a computer scientist and previously you were a software engineer and now wants to switch to developing. So make amendments to it accordingly. So just to illustrate this example you can mention about what attracts you to divert your career pathway towards developing and what role you can play to contribute as a developer to the company. Plus as you can add the additional courses you study to add the value to your resume.
Add your strengths:
A good resume connects the person's capabilities and skills to the job requirement. This makes your resume more attractive and desirable to the company, thereby increasing your chances of selection. This is because the hiring organization would want to know beforehand what potential the candidates own that makes him capable for the job.
Brevity is the soul:
Don't beat around the bush and come straight to the point dealing with real talk. Exaggeration and irrelevant stuff make your resume look fancy. So try to stick to the main points by making your resume concise.
Proofread:
This can be done by reviewing your resume at least two more times. If you are not sure about it, let other peoples assist you in the process. This end moment evaluation and amendments can enhance your resume.
Conclusion:
if you want to get a job quickly, then you must be able to write your resume in a way that should be acceptable by the employer easily. There are many online tools or website available on the internet through which you can easily download resume template then you can make your resume quickly. However, the above guides also very help in making your resume.