Expat Health Insurance According to Your Stay Abroad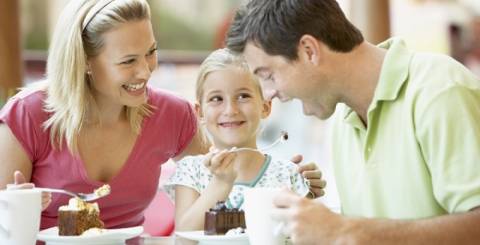 In this high-tech world education, job search, career growth, travel and much more that you love to list out never got boundaries. The young blood in each of us always want to explore, keep moving, and never wanted to stick to one place throughout the lifetime known to be a lucky person. And so it's always in our own hand to keep us safe and secure wherever you are. To be well when you are away from your comfort zone is not as simple as it sounds.
Expat insurance is the way you can live your dream with a minimized trouble with your own health. Falling sick when you step into a new atmosphere is not a crime but not investing any thought about an insurance in your travel checklist is a mistake. The global lifestyle that we lead demands a health insurance plan that can serve the expatriates and their families all around the world.
Sometimes or maybe most of the times the existing health insurance plan in new places happen to lend only limited services. They are always designed to accommodate limited choices for an expatriate or for his family. It is always wished to get a one that can accommodate all their medical needs irrespective of their region of origin or their nature of job or duration of stay. A perfect international insurance policy is one which can support an expatriate or a migrant equally well the same way that they do with their resident.
It's a general question that usually arises when you hear an expat insurance policy, how does it differ from an international travel policy. Actually, the later one is only for a short duration, with limited validity, and with listed eligibility. The cost that you need to pay per month for an expat insurance may be a monthly cost but it helps to save you a good amount of money on your hospital bills. Usually, the cost of an expatriate insurance depends on the number of factors like age, family member count, medical history, country of coverage, income etc. its quiet important to consider few things before you get one for yourself and your family.
Things you need to look for in an international insurance for an expat!!!
When you check through the available online expat insurances it's all almost of globally portable. And it's equally important to note that most of the international insurances provide coverage to one when they are back to their homeland. Very few policies cover treatments in a person's home country often for a limited time. Yet another important and often overlooked element in an expat insurance is the underwriting criteria provided by the insurance service provider. Policies are usually underwritten in one of two ways: moratorium; and full medical underwriting.
In moratorium underwriting, there is no obligation for the applicant or the expat to show his/her medical history and so some of the pre-existing conditions may be covered; although, there are restrictions on the coverage of pre-existing conditions. New or unexpected conditions occurring after the start date covered according to policy conditions. Full medical underwriting requires the collection of a full medical history and usually excludes coverage for pre-existing conditions.
An expat insurance coverage is considered to be a total solution to your healthcare. The plan offers a 24-hour support without any hospital restriction and for the illness ranging from a normal sickness, maternity to the complicated conditions that an expat and his/her family can possibly face during their stay in another country. There are many health service provider who leads the services that suit your personal circumstances and budget.