Conducting Security Testing for Web Applications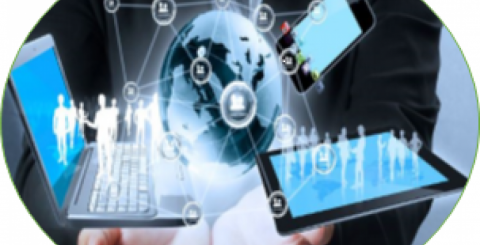 We all know that World Wide Web applications for various services have gained customers' assurance over the years. Terrabytes of data are packed and shared across websites as people imagine the transactions are securely checked.
But as cyber problems continue to create anxiety, the threat to the security of your applications and data in the digital sphere grows stronger. Even more and more incidents of virus attacks are increasing the need for powerful security testing.
Enterprises that are involved in the linked world need to understand the key reasons why security testing is essential for their web applications. These types of businesses should design modern, all-inclusive security testing strategies right at the start of the project in order to ensure about secure customer experience.
Here's How You Can Get Started.
Let us consider a circumstance where a corporation needs security testing to be performed on its applications built in advanced java. What is expected from security testing team? Here's a step-by-step approach that could capture the answer for the requirement.
Proper plan and strategy
To develop a plan and strategy should always be considered as the first step of security testing procedure. Testers must understand the business reason, the number of users accessing the application, and the application's workflow to be capable to identify the specific tests for each and every scenario.
Before the execution of any project, it is always best to have a meeting with the developers to understand the flow and process of the web apps. This helps in identifying the vulnerabilities, such as documentation bypass, that automated tools cannot identify.
Before testing the project you must have an idea of the number of users going to use at a time as this will help in understanding the possible number of cyber-attacks.
Execute threat Modelling
Modelling high-level threats to the web application lets testers assess possible risks and situations associated with it. Threat modelling recognises the fragile aspects of the application, which helps in modifying the tests.
After an application's blueprint is completed, the technical part starts, the place that the components are discovered for development. It could be coding languages, platforms, technology stacks, and so out each component comes with a unique set of flaws and strengths, so it is important to identify the vulnerabilities prior to code phase. This helps in identifying other options that will be more secure and substantially decrease the cost to fix them.
For instance, if the application is to be developed in Java, it is necessary to understand the vulnerabilities within various components supporting the application form, including the advanced java and so on. This helps identify business and architectural threats.
3. Select testing tools
Intended for assessing an application, it is imperative that proper tools are used. Just about every free and proprietary tool has its strengths and weaknesses, so tools should be chosen depending on what will work the great for the application under test.
4. Get Creative With Software Testing
Even though you should perform several of your security testing with automated tools, as hackers get smarter, it's significant for humans to think outside the box with the testing. Recognising logical weaknesses is what differentiates an experienced tester from a regular tester.
5. Prefer to think of security at every step
While a manual web application security test might restrict testing up to a chosen number of evident guidelines, an automated web susceptibility scanner can ensure that all parameter is scanned for gaps. However, integrating security as a process during the application development lifecycle will make sure that the application rolls out more securely, as almost all of the defects would have recently been mitigated at a very early stage.
Security tests can be automated once the development is complete and code is built for the application under test by leveraging Jenkins or any automation framework.