Commercial Auto Insurance Is Important For Small Business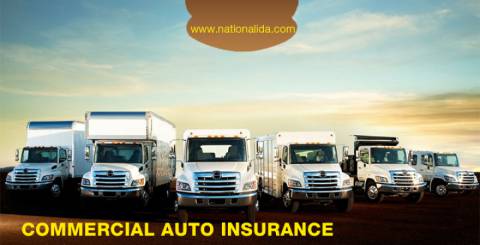 Most small business owners are often finding themselves at the short end of the stick when it comes to choosing suitable auto insurance plans.
Small business owners have always regarded commercial auto insurance plans as expensive and best suited for large corporations. Little wonder majority of these entrepreneurs lean towards personal auto insurance policies without considering the overall costs and features.
Well, it's about time to break the norm and consider why commercial auto insurance is best suited for your business.
WHAT IS COMMERCIAL AUTO INSURANCE?
Popularly referred to as the truck or fleet insurance, commercial insurance is a plan for physical damage and liability coverage. It applies to situations, usage, and amounts that are not covered by personal auto insurance policies. This plan includes a variety of vehicles – from vehicles used for business such as company cars to a wide range of commercial trucks.
Perhaps you are operating a food delivery service, a utility company, or a small business outfit. The commercial insurance plan should pique your interest.
Besides the fact that the policy reduces your overall costs, it also helps you to cover various scenario such as loss or damage of your business vehicles, injury or death of drivers, and it even covers any damage you inflict on other drivers and their properties.
COVERAGES IN COMMERCIAL AUTO INSURANCE
Like your personal auto insurance policies, the commercial auto insurance plans provide similar coverages such as medical payment, liability, comprehensive, collisions, and uninsured motorist coverage. However, the latter plan has more coverage than the former. For instance, the general commercial auto insurance plans come with the following coverages:
PROPERTY DAMAGE LIABILITY COVERAGE: This coverage comes in handy when your vehicle has caused damage to another person's asset. It also provides you with a legal defense.
BODILY INJURY LIABILITY COVERAGE: It covers any physical injury, death or need for a legal defense that may have resulted from an accident for which you are at fault.
COMBINED SINGLE LIMIT: With this liability policy, you can get separate limits that apply to bodily injury claims for property damages. In other words, you get the same currency amount of coverage – whether it's property damage or bodily injury.
MEDICAL PAYMENT COVERAGE: this is an ideal coverage for small fleet businesses since it covers the medical expenses of both the driver and passengers, regardless of fault.
BENEFITS OF COMMERCIAL AUTO INSURANCE TO SMALL BUSINESSES
It is common for small business owners to think the conventional personal auto insurance policy is enough for their business. Some, however, fail to realize the limited capabilities of private auto insurance policies.
So, let's take a look at the myriads of benefits that your business stands to gain from using commercial auto insurance plans:
YOU ARE GUARANTEED HIGHER LIMITS
Yes, we are surrounded by risks, every single day. You stand a chance of getting into a wreck, each time you or your employee drives. Mind you, wrecks involving business vehicles often leads to lawsuits. The costs of these lawsuits can easily reach six figures since you have to pay for medical expenses, punitive damages, and attorney's fees. Moreover, the price could exceed the limits of personal auto insurance. Commercial auto insurance policies are, however, better equipped with higher limits to handle such occurrences.
PROTECTS YOUR EMPLOYEE DRIVERS
There's a lot at stake when you are a business owner - you have many people counting on you every day. Most times, your employees handle the day to day activities and are often in charge of driving your company's vehicles to conduct your business. So, commercial auto insurance plans are the best suited to protect your employees in case of an accident.
PROTECTS YOUR BUSINESS EQUIPMENT
Have you ever wondered about securing the safety equipment with you while driving? Well, here's a benefit of commercial auto insurance policy that will give you an edge over your competitors.
By subscribing to this insurance policy, your insurance company will provide funds to replace any damaged tool in the case of an accident.