Chevrolet offers Value in 2019 Truck Models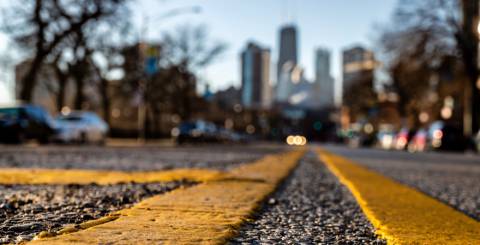 2019 is in full-swing and truck lovers have reason to rejoice with some of the 2019 offerings. Driving a truck serves many purposes. Drivers around the country prefer various specifications and capabilities. There's a reason truck manufacturers throughout the country have made a point to continually change the features of the truck: they are very popular amongst automobile consumers. The evolution of the truck is especially seen in a Chevrolet.
There's nothing sweeter than hitting the open road while behind the wheel of a machine dressed in innovation. The year is 2019, and one will find plenty of electronic enhancements in their truck. What excites one person may be drab to the next. A truck purchase is about meeting a need.
Shiny and New
Everybody loves something new, but sometimes manufacturers don't offer much in terms of change from year to year. New trucks for 2019 have purpose. Just ask the Chevrolet Silverado 1500. This truck has been a trusted vehicle for years, and the 2019 version doesn't disappoint.
The 2019 Silverado 1500 has a distinct look and offers rugged strength and capabilities. It is a strong vehicle that will appeal to those that need a little extra in towing ability. A consumer will have the option of choosing between several different V-6 and V-8 engines in the 2019 model. This will appeal to a wide range of people specializing in different vocations around the country. Adaptability is part of the appeal when it comes to the Silverado 1500, and it doesn't stop with the wide range of engines.
This truck is big, yet it is nimble and smooth while on the road. Handling is agile; combine this agility with a suspension delivering a smooth ride, and a person will sit back at ease in the cabin of the truck from Chevrolet.
Gadgets Galore
The future is now and offerings in the 2019 line of pickup trucks need to be loaded with technological features. The Silverado 1500 can be equipped as one wants it to be. Some prefer their pickup trucks to be as stripped down as possible, while other folks enjoy the gadgets and tech-savvy options to be present. One has choices with their Chevrolet.
Base models will find a 7-inch touchscreen controlling the infotainment, but everything else sticks to the essentials. As one looks at more expensive trims, they will too find the tech increasing.
From handy navigation to wireless smartphone charging, this beast of a vehicle has plenty of options to satisfy its diverse drivers. Safety assist features are offered, but will not come standard in the Chevrolet Silverado 1500. Chevrolet doesn't stop with the Silverado 1500 pick-up truck.
Chevrolet Colorado Packs A Punch
Compact trucks can be a great thing. The makers at Chevrolet got it right with the 2019 Colorado. There aren't any massive changes to the model from the 2018 feature, but it still finds certain upgrades, including a revamped infotainment interface. The 2019 Chevrolet Colorado is a good pickup truck.
It's often misunderstood how much of an investment an automobile truly is. A person doesn't want to misinterpret the costs of ownership. One is often left questioning the value of his or her truck. The Chevrolet Colorado is a compact truck that does quite well in many different manners. Choices in trims and other modifications mean that there is a version for almost anyone looking for a splendid but capable compact truck.
Buying a new vehicle is sometimes a daunting task. Prices, makes, models, budget, needs and what dealership to trust are a handful of things to analyze when looking for the right vehicle. A person can make it easy on themselves by being candid about what they truly need in a truck. Chevrolet offers plenty of options, as do other makers in the country and around the world. Comparing and contrasting new vehicles will help guide a purchase decision.