5 Things To Consider Before Buying A Pickup Truck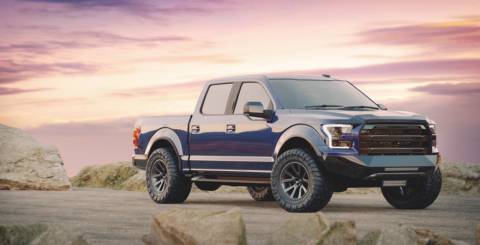 Pickup trucks are heavy-duty trucks that contain a cabin for passengers and also a bed at the back which is used for hauling the goods and also for towing. These pickup trucks are important for commercial and also for industrial uses.
The versatility of these pickup trucks makes it difficult for you to buy one for hauling heavy goods. However, before buying a pickup there are various factors that you should consider seriously.
First of all, consider the budget in which you want to buy your truck because the brand new pickup trucks are expensive. Also, the usage of trucks is an important factor as to know for what purpose you are buying the truck.
The other factors include the engine size & power of the truck, mileage as well as bed size. These trucks can carry the passengers as well as goods so they are considered the jack of all trades because of the versatility they possess.
5 Top Factors That You Should Consider Before Buying A Pickup Truck
1: USAGE
Before buying a heavy-duty truck, the question arises for what purpose you want to have that vehicle? If you have to transport heavy goods and tow heavy loads like boats and campers on a daily basis then you should buy a heavy large size pickup truck.
Moreover, if you transport small goods then buy a small size pickup truck. You can narrow down the search to the models that possess the features that you want to have in your truck by taking their usage into consideration.
2:ENGINE SIZE AND POWER
The engine size and power are also important because if you buy a small engine truck it will not be able to transport your heavy goods. For hauling heavy loads you require an engine of V6 and V8.
A 4 cylinder engine is accurate for the transport of small goods because it will provide your desired power and also it saves money on gas.
Like the towing ability of a pickup truck, the engine size and power are also crucial factors that you must consider before buying the truck.
3:MILEAGE
The fuel consumption varies vastly in different types of trucks. So before buying the truck you must take into account the fuel consumption of that model.
Some heavy-duty trucks consume the same 20 miles per gallon fuel for both the highway and city however some trucks use 22 miles per gallon fuel in the city and 32 miles per gallon on the freeway.
These pickup trucks are notorious for their fuel mileage because every model has different fuel economics that helps them to perform various tasks.
4:MANUAL OR AUTOMATIC
When it comes to choosing between an automatic or manual transmission vehicle it becomes difficult for the buyer to choose the pickup truck for him.
The automatic transmission trucks are very costly, moreover, they are comfortable as well. If you face the problems of heavy traffic on the roads then choosing an automatic truck minimizes the unnecessary shifting of the driver.
The manual trucks are affordable because they cost less and also these trucks are easier to maintain and run.
5:BED SIZE
Another factor that you should consider before buying a pickup truck is the bed size. If you need to transport bully materials or lumber then you need a large bed size that fulfills your requirements.
However the small trucks have small bed sizes and sometimes they need to lower their bed tail which is illegal in some countries, so choose a pickup truck wisely to accomplish your needs.
CONCLUSION
The pickup trucks help you to haul heavy goods and also carry the passengers as these trucks are versatile and also expensive. 
These trucks vary vastly in gas mileage and every model has its own fuel economy. The engine size and power are important factors. Also, the bed size which depends upon the size of your goods like bulky materials requires a large bed size.
These trucks also possess two modes of transmission, manual and automatic. The automatic truck saves the driver from the unnecessary shifting of gears while driving on the road.
These are the 5 factors that you must consider before buying a pickup truck and I hope this article will help you in choosing your type of pickup truck. Cheers!