Is A Career in Business Consulting Right for You?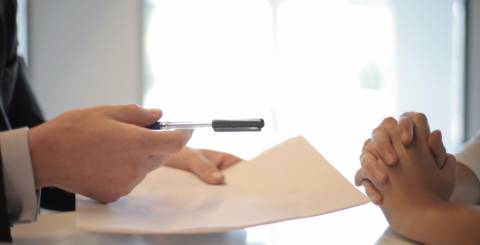 Within the business world, there are many career paths you can take, and there is no 'one-size fits all' approach. If you are an expert in your field, then a career in business consulting may be the one for you. Here are a few things to know about becoming a business consultant.
What Is A Business Consultant?
A business consultant is a professional within the business sector who has extensive knowledge in a particular area and works closely with businesses to provide professional or expert advice. These consultants work closely with management within a comment on tasks such as planning, strategy, and problem-solving, amongst other things.
They can also help management learn new skills and processes that will help them get ahead of the competition.
Internal or External?
There are many types of business consultants that you can be and these fall into two main categories: internal and external consultants.
Internal consultants are those who operate within a business and are availed to consult on their specialist areas for other departments or individuals within the business when necessary. They have an intricate and extensive knowledge of the company that they work for, including its challenges, strengths, weaknesses, and its needs. With all of this information, they can act accordingly alongside management to provide tailored solutions.
External consultants are those who work for themselves or an agency and who's advice is provided on a temporary basis for a fee. External consultants will often work with a range of different and changing clients on a project by project basis.
Types of Business Consultant
There are six main types of business consultant that you may consider becoming.
Management Consultant
A management consultant can assist a business by providing advice on everything from general business processes to more complex issues. These consultants can work with a variety of firms from all industries.
Strategy Consultants
These consultants are typically at the highest level of the consultancy market and focus on both business and corporate strategy. Government and economic policies are among some of the things that these consultants can advise on. For that reason, these consultants often work with the most senior members of an organisation and remain in an advisory role instead of getting involved with any hands-on implementation.
Financial Consultant
A financial consultant is a type of financial advisor who can work with everyone from individuals to big businesses. One of the main things that they can help with is financial audits and advising their clients on how to better handle their finances.
Operations Consultant
These consultants are responsible for aiding businesses in streamlining their business processes and can take on an advisory role, and hands-on implementation role or both.
HR Consultant
HR consultants help to make management changes, update businesses' terms of employment, assist with learning & development, management talent, and retirement. They can also help a business transform its culture and the way its HR department works.
IT Consultant
These types of consultants are sometimes better known as technology, ICT, or digital consultants. Their job is to assist clients with the development and application of IT in their business. They may work on anything simple from day-to-day operational activities to larger-scale implementation projects. IT consultants will most commonly work in data analytics, cybersecurity, and IT forensics.
How To Become A Business Consultant
There are a few things that you will need if you want to become a business consultant. One of the most important things that you will need to have is an extensive knowledge of your chosen field as well as a very good knowledge of the business world in general. No matter what type of business consultant you want to be, these two things will be vital.
There are also other skills and qualities required to be a business consultant, such as:
Good communications skills

Consultancy of any kind is all based on communication, so, to be a good consultant, you will need to be an effective communicator.

Good organisation

Working for different clients and on different projects can become tricky, especially if you have a lot going on at once. For that reason, good organisational skills are key.

Being a people person

Successful consultants are the type of people who get on well with others. You will need to be able to build relationships at all levels of a company and with lots of different types of people – especially if your client pool is always changing.
There are no specific qualifications that you need in order to become a business consultant, but normally you would be expected to have at least an undergraduate degree in the field that you have chosen to specialise in. It would also be useful to have at least some prior knowledge or experience of business in order to become a successful business consultant.
Becoming a business consultant is not for everyone; however, for those who choose to undertake this career, it can be a very rewarding one.