Car Insurance Claims: What Is & Isn't Covered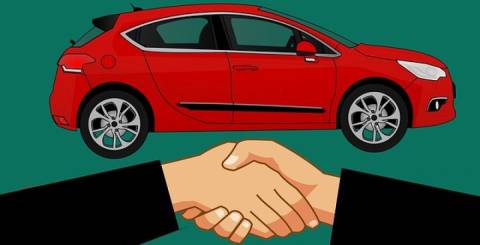 Auto insurance is a factor with a lot of influence over the car industry. It greatly affects motorists in the way they handle their vehicle and their spending habits. This is because of the millions of motorists who have their vehicles covered.
There's no doubt that insurance eases vehicle ownership. It covers damages that may or may not be your fault. However, there are many insurers who are unaware of what their insurance actually covers. Hence, they're distraught while being unable to claim insurance when an uncovered issue occurs.
The following gives you a gist of what the insurance covers and what it doesn't:
What Your Car Insurance Covers?
Liabilities
This is essentially where you're responsible for the accident. In this case, it is only fair that you foot the bills for any expenses of the victim. You could accidently destroy someone's property with your car. Or, you could even get sued for all you know. This is where liability insurance comes in to save you.
Injuries
Being involved in a serious accident can lead to horrific injuries. As a result, the driver (and the other people listed on the insurance plan) will need medical attention. Being hurt in an accident means that they'll also miss out on work. In both the cases, money is lost. This is where PIP insurance saves the day.
Collisions
Collision insurance is a basic plan that covers crashes and collisions. It won't matter who's at fault as you'll still be reimbursed. This policy is a must-have on your insurance plan.
Unexpected Events
You never know the trouble even your parked car could get into. Natural disasters and hit-and-runs are a nuisance that can damage your vehicle severely. Comprehensive insurance can benefit you well.
There's also the uninsured motorist coverage plan. This helps when your loss is caused by a driver with no insurance plan.
What Car Insurance Doesn't Cover
Uninsured Colliders
As mentioned above, uninsured drivers aren't that hit you don't count in the plan. You'll have to get a separate plan for it.
Wear and Tear
Your vehicle takes more wear as you add miles and years to it. This applies to the car's engine components and tires. Unfortunately, your insurance won't cover this. So, ensure that everything is well-maintained.  
Commercial Accidents
You might have a job that involves making money through your car. Providing taxi and delivery services are two examples of this. Any damages during these duties won't be covered by your personal insurance plan. There are separate insurances for them.  
Breakdowns
So, does insurance cover engine failure? No. It is important to maintain your vehicle not just so it doesn't break down in the middle of nowhere. But also, because you'll have to pay from your own pocket for any repairs. In case of an overhaul, you could be set back by thousands of dollars.
Unlisted Drivers
When you apply for insurance, you need to tell them about who's going to be driving the car. The insurance will only cover those people in case they're involved in the accident. If you give your car to an excluded driver such as a friend, and they damage it; it won't be covered. Even your pets aren't covered.
Personal Belongings
Leaving your things in the car for everyone to see is a bad move. You could lose them if they're visible to prying eyes when the car is parked. Your insurer also won't give you a penny for the loss. This is why you should be extra careful if your car has valuables in it.
Replacement Car
Let's say that your car is wrecked and is undergoing repairs in a body shop. You get a replacement vehicle for your troubles. Ensure that doesn't take any damage because you'll have to foot the bill for it by yourself. The same goes if you're renting or borrowing a car. The insurance only works on your own.
Unrecommended Driving Habits
Your vehicle is built to be driven a certain way. If you've got a small, underpowered saloon, you shouldn't be hauling lumber in it. Neither should you be overloading it with passengers. You also shouldn't be driving under the influence of drugs or alcohol. These are a no-no if you want a claim.
Aftermarket Parts
We all love making our vehicles feel like our own. Personalization means adding accessories and parts that make the vehicle cater more to your needs. This includes sound systems with dozens of speakers, cool rims, custom LED screens, etc. Only the stock portion of your vehicle is covered by insurance.
Auto Loans
Getting a total loss on your vehicle is the stuff of nightmares. Remember, if you're loaning a vehicle and if it gets stolen or totaled; your insurance will only cover the market value of the car. For the remaining balance, you'll need GAP insurance. It is a lifesaver if you live in a dangerous area. s
Other than this, make sure that everyone who is listed on your insurance policy has a valid driving license.
Conclusion
Car insurance is a necessity because of how uncertain life can be. But it is important to understand what it will cover and more importantly, what it won't. This is so that you can take the precautions necessary to protect yourself from any uninsured financial harm.
When you go to apply for insurance, there will be many plans offered to you. It is obviously good to have more insurance policies covering you. Any type of disturbances and losses can take place. So, having the right insurance for the said problem can ease up the burden by quite a bit.
But don't go overboard with it if your finances aren't stable. Paying for all those extra premiums can leave quite the financial strain when you're going through tough times. You need to research the statistics in your area regarding accidents and damages. Your plan should be based on that. Thanks for reading this article!