Can a Content Writing Agency help grow your Small Business?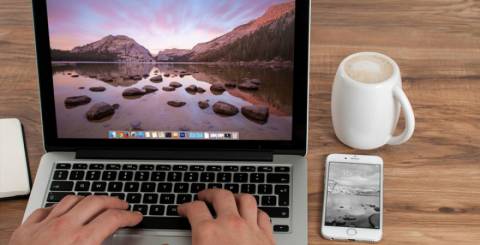 The answer to this question is a resounding 'YES'.
For small businesses, marketing budget is always limited. Content allows small business owners to leverage the power of online marketing in the most cost-effective manner. If you only focus on content for your business's marketing, you can still gain by leaps and bounds in terms of organic business growth.
But not all entrepreneurs have the time or the skills to consistently write content that is relevant to their business. So, in such as case, should entrepreneurs forgo content marketing completely? Or is there an easier solution to this problem?
Yes, the easiest way to regularly produce quality content is by working with professional writers. Better still, for entrepreneurs, working with a content writing agency can be really rewarding for all aspects of their business. Let us see 'how' and 'why'.
Some reasons –
A content writing agency can help small businesses grow through expert solutions.
A content agency can consistently provide you with blogs and articles to post on your website.
Example –
If you sell homemade beauty products through your website, you can bring more customers to your web store with the help of really useful articles that pertain to your business.
For instance, if you use tea tree oil in your products, a whole series of blogs can focus on this ingredient and its benefits for various skin conditions. When you widely distribute these blogs on your company's social accounts and other websites, it automatically works as a good promotional strategy.
A professional content company can not only provide quality content as and when you need it, but also use their technical expertise to help expedite the desired results.
Example –
Mere creating exceptional content is not enough. The content needs to help people find your products or services.
For instance, when your blogs on tea tree oil are infused with relevant keywords, it will help your content rank higher on search engines. Through proper links, more people can find their way to your store. The keywords can relate to properties of tea tree oil, skin conditions that benefit from use of tea tree oil, safe ways to use tea tree oil etc.
Professional writing agencies can create different types of marketing content for you other than blogs. Good product descriptions, useful e-books and unique monthly newsletters can be productive channels of marketing for any business irrespective of size.
Example –
Creative and succinct product descriptions can help you sell more products. It is especially helpful if other than your website, you also sell your merchandise through online marketplaces. Detailed yet interesting descriptions can really help potential customers make their decisions about purchasing a particular product.
For instance, continuing with our example of tea tree oil products, a description that makes a person to really get a sense of a beauty product – be it in terms of smell or touch, just a feel, is a sure winner.
The logistics –
Can your small business really afford to hire a professional content agency?
Hiring a professional agency doesn't need to cost much. An experienced and reputable company will always work to formulate a content plan as per your budget.
In fact, SEO articles and blogs prove so valuable that your return on investment is worth any amount you spend on procuring them.
Good content is not akin to one-time use-and-throw product. It keeps working for you for a long time.
No matter the nature of your small business, expert content solutions can help promote your products or services and aid your branding activities. Whether you run a clothing boutique, a craft store or provide a professional service, working with a content writing agency can assist with your business growth.