Bugs to Watch Out for On Your Next Hiking Adventure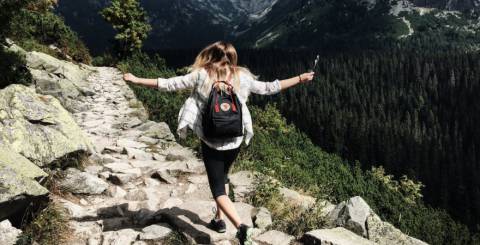 There's not much better than getting for a hike. Traversing the trails brings you closer to nature. You get to enjoy the natural wonders that the world has to offer. Hiking also provides a form of exercise, which offers several benefits. While there are many incredible things about hiking, there are also a few things to be aware of. Hiking trails are home to many different types of bugs. Here are some of the bugs you should watch out for on your next outing.
Ticks
Ticks are one of the most well-known hiking pests. They seem to appear out of nowhere. They don't jump or fly, nor do they move quickly. Instead, they crawl. Ticks can be found in brush, on logs, and hiding in debris close to the ground. If you brush up against it, the bug can grab a hold of your clothing and make its way to your skin.
You might never feel a tick crawling on you, nor are you likely to feel it bite you. So, how do you know you've been bitten? In some cases, you may see the tick attached to you. If the tick has already left, you may notice a rash left behind. Some ticks can transmit diseases, and you may start to notice symptoms. Wear long pants and long sleeves to protect your arms and legs. Use a repellant to protect exposed skin. Spraying your clothes can also help to deter the pests. Avoid walking through brush.  
Mosquitoes
Mosquitoes are a nuisance. When they bite, they leave behind itchy bumps that can make your time on the trail miserable. It can be hard to escape these pests. They have several tactics for finding you. One way is by locating certain bacteria found on your skin. They are also able to detect certain compounds on your skin such as carbon dioxide and lactic acid.
The biggest issue with mosquitoes is that they can transmit diseases, one of the most well-known being West Nile Virus. There are a few steps that you can take to protect yourself. Wear light-colored clothing. Cover exposed areas with insect repellant. Hike in the morning or early afternoon.
Centipedes
While the name suggests that it has 100 legs, a Centipede can have between 30 and 300 legs. Centipedes like to live in damp areas, such as under leaves and rotting wood. They are predatory insects that move quickly. They typically eat other insects, worms, and spiders, using venom to kill their prey. In general, they don't attack humans, preferring to flee instead.
While centipedes don't generally attack humans, they can still bite. Their bites are usually nothing more than painful. People with insect allergies, however, may experience more severe reactions. Anyone suspecting a bite should watch out for symptoms such as fever, chills, and swelling. In such cases, medical attention should be sought immediately. To avoid coming into contact with centipedes, avoid areas where they like to hide. If you see one, move away from it.
Bees
You are likely to cross paths with a bee being outside as they fly around searching for flowers. You may even come across a nest while you're on your hike. Some species of bees are more territorial and aggressive than others. It's best to avoid irritating them. Doing so can trigger them to attack. Their defense is their stinger, which can be very painful. To some, it can cause a deadly allergic reaction. Some bees attack in swarms, which could result in big problems.
To avoid getting stung, it's best to avoid aggravating any bees you encounter. Don't swat at one if it comes near you. Instead, move away slowly. If you come across a nest, get some distance and go around it. Avoid wearing floral patterns, scented lotions, or shiny jewelry. These can all attract bees as they search for flowers.
You don't have to let bugs ruin your time out on the trails. Knowing how to protect yourself from these critters can help you to protect yourself and allow you to thoroughly enjoy your experiences.