Best Magento eCommerce tools to launch your E-store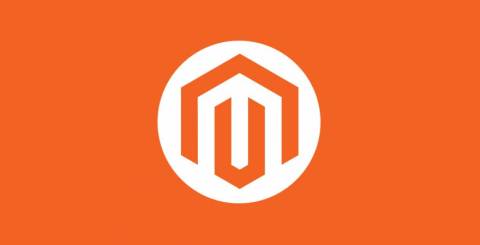 Magento is the popular E-commerce platform, it helps owners to grow their businesses. It is the best way to launch your online store in the market with advanced functionalities and unique design. This platform is the foremost choice for the developers as it helps them to create engaging and shoppable experiences. 
It also meets the demands of B2B as well as C2C services. Magento is considered as the best platform for all types of businesses. Apart from this, to turn development processes into robust and integrated advanced functionalities, there are several Magento development tools available in the market for different stages. Among them, Store Manager is the popular catalog management tool and on the other side for CMS Configuration Migrator helps in the migration process.  There are several other Magento development tools, which help developers and to stay ahead in the market competition and meet the deadlines, Magento developers should know about the several  Magento development tools. 
If you are also planning to launch your Magento based eCommerce store, then hire a proficient Magento developer, but make sure a developer should be experienced and able to meet your project requirements as per the current market trends. 
In this blog, let's know about the different Magento E-commerce tools for the development process, which will help you to launch your highly secure and robust E-commerce based platform. 
Best Tools for Magento Development
1) Magento Debugger 
It is the famous Magento based debugger Chrome extension. Most of the developers are attracted to this tool as it is easy to use and helpful to identify the different test bugs  This tool provides a debug toolbar to the developers, which also lists request attributes and shows all the log lines, which used to be held to dispatch meanwhile requests. Along with this, this E-commerce platform also ensures to list down all the models and collections, which are loaded on the Magento at the time they were loaded on the server to make a request. 
2)  SPRINGBOT
This Magento tool is popular as the best and effective marketing tool. It is key towards success as it helps to automate and analyze different components as per the market standard. SpringBot is useful for start-ups and large enterprises. Apart from this, it is popular as a data-driven eCommerce Marketing Simplified tool.
It empowers retailers by offering them the next generation experience and helps them to increase their sales, attract a wide range of customers, and increase visitors. Most of the retail owners opt for this tool as it helps to increase ROI. Apart from this, users can also leverage the benefits of Big Data and different marketing analytics tools. 
3)  Cloud Backup
Backup for data management is important for all businesses, it helps businesses to protect them from losing their data permanently and also saves a huge amount of time. To manage data effectively for businesses and to sort out this digital business challenge, the cloud has turned into a powerful technology.  The cloud helps to keep a copy of your data on the server. 
There are several Cloud-based tools available in the market, to support Magento E-stores. For retail owners, it is important to integrate high functional Magento tools as data can be lost for different reasons such as hardware failure or by damaging any kind of internal process, as well as cyber-attacks. 
Top Magento Cloud-Based Tools 
1) Dropbox 
Dropbox is a popular Cloud-based tool for users. It helps to manage backups regularly and also helps in recovery at the time of emergency. With this tool, there are minimum chances of losing the data. Users can set a setting and a data copy will be stored on dropbox. Furthermore, the best part is it is free of service. 
Why should you opt for the Dropbox? 
It is highly secure and scalable 
With Dropbox, users can store their data on multiple servers. 
The major benefit of opting for Dropbox is to manage it, users don't require any IT administrator. 
To leverage its advanced functionalities, users can opt for the premium versions. 
2) Magento 2 
It is the second choice for backup storage and is considered as the most reliable platform. Magento 2 offers users to choose their preferred platform to store their data. However, users can store their data in several forms which includes - 
Email
Internal or external servers 
External cloud services.
Conclusion
These are the popular Magento e-commerce tools that every Magento user should know. It helps them in different functionalities, to leverage all the benefits of the Magento, partner with Magento Ecommerce development company, as experts will help you to stay ahead in the market competition and meet the market standards.