Beauty Expert Advice That Are Worth Knowing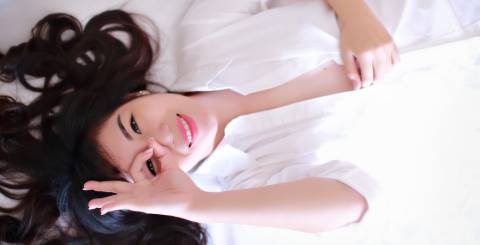 https://www.pexels.com/photo/adult-attractive-beautiful-bed-206509/
We can never get enough of beauty advice. There's always of something new to try or a piece of information that could make all the difference in the world. Some of the advice includes home-made remedies, while others are about making the right choice among well-renowned beauty brands.
If you think (and you probably do) that beauty experts can tell you something you don't already know, here are some tips from professionals worth knowing:
Glowing skin
This is every woman's dream, so here are some simple expert's tips on how to easily achieve it:
- keep your makeup brushes clean, as well as your phone
- use foundation with SPF
- eat nuts for increased selenium
- use a serum rather than a moisturizer
- don't forget your neck - its skin is very sensitive.
- try therapeutic massage treatments with jade
Nontoxic and cruelty-free products
Not only these brands are against any testing of their products on animals, but they also produce non toxic skin-care products that are the best possible care for your skin. These products, being cruelty-free, are comprised of only natural ingredients that your skin will simply love.
The 90s are back with chemical peels
Back in the 90s, chemical peels used to really hurt, but the modern approach won't make you twitch from pain during the peel. The popularity of lasers has been decreasing, while chemical peels are the new hype out of several reasons:
- Peels can help skin-care products, as well your skin, function better. They remove dead cells, allowing the skin to better soak in the cream.
- There are very low-risk, with the possibility to make them custom. Every skin color can be treated with peels without risk of hyperpigmentation. And doctors are able to make their own mix in order to deal with any special requests and needs.
- The right type of peel can remove your acne and old scars.
The thing it does is that a right peel unclogs pores and skims the surface, removing blackheads and fading marks remained after a pimple.
- Melasma is much better handled through peels. These sun-triggered dark patches that are usually caused by hormonal surges are better dealt with peels than lasers.
- It could help you get rid of your undereye concealer. The piled-up pigment under our eyes can be greatly subdued after a couple of chemical peels.
Liposuction vs coolsculpting  - what will it be?
These medical procedures both reduce fat. Of course, there are some key differences that experts warn about:
- the procedure itself - coolsculpting is a nonsurgical procedure, where the fat is cooled down and after a few weeks, our body eliminates the fat cells. On the other hand, liposuction is a surgical procedure performed under anesthesia where the fat is vacuumed out of your body. The size of the treated area and the patient's request will influence the decision whether the anesthesia will be general or local.
- recovery - no need for recovery after coolsculpting, while it's more time necessary for a full recovery from liposuction. Some leading plastic surgeons state that the recovery will depend on the number of treated areas, as well as the amount of fat extracted. Some bruising can be expected, however, it lasts for up to three weeks, while swelling could last up to two months. In case body contouring surgery has been performed, a compression garment will have to be worn for 2-6 weeks.
- results - even though these two procedures are different in approach, the results after both procedures are highly satisfying.
- side effects - being a nonsurgical procedure, coolsculpting causes fewer side effects than liposuction, which is understandable. Still, side effects of liposuction are not hard to deal with in most cases if you know what to expect. Regarding the scars, a small incision in the skin fold will prevent them from being easily noticeable. After a couple of weeks, the scars will resemble old mosquito bites, while the color will completely fade in a matter of months.
Oil usage benefits
Some people want to avoid shiny complexion, but take a look at all the good things your skin will get if you turn to oil skin treatments:
- unexpected breakouts with problematic skin are successfully treated with lavender and tea tree oils
- oils can even out your skin tone
- they're great for taking off makeup
- your skin becomes radiant
- they help in reducing wrinkles.
Perfect acne treatment
Most of the time, acne is only hyperpigmentation rather than a change in the skin's texture. Luckily, there are plenty of gels and creams that can successfully deal with discoloration. Creams such as Skinceuticals C E Ferulic, Infini Microneedling or Bellafill are one of the best for in-office treatments if you want to remove acne scars. Another great treatment for getting rid of acne is BBL (broad band light), where the wide-ranging wavelengths are used to target different skin conditions, including redness and pigmentation.
Final tip
In the end, every person has their own preferences when it comes to skin care. There are various ways in which you can take care of your skin and you should not follow each and every piece of advice when it comes to that. You know your own skin and you know what would suit it best. Try some of the things that you think could help, but don't push too hard. In the end, if it feels like the wrong thing to do, your skin probably won't react well either.