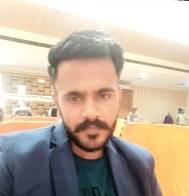 Ashu Rana is an experienced blogger with a creative mind and mind-boggling writing skills. For the last 4 years, he has been showcasing his skills by writing a variety of content for different verticals including Insurance, Lifestyle, Healthcare, Fashion, Information Technology, Blockchain and more. His interest in writing has made him choose this as a passion and now he is known for his good work.
Articles from this author
It may now clear to you, why bloggers have sought out for guest posting. It requires a huge time commitment to pitch a guest post. When you guest blog perfectly, people will compel to research you.