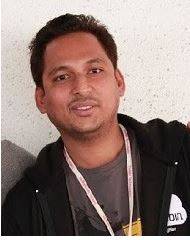 Anwar Shaikh writes about Human Resource Management and Leadership. A self-made and reared-up writer, Anwar writes for Pocket HCM, a leading provider of cloud based payroll software and employee management system to small and mid-sized businesses all across India.
Articles from this author
When should a business consider changing its payroll system or process? This question has been a concern for a number of business leaders all over.
Using an online or cloud based employee management system can help a business in ways innumerable. This article will throw light on some of the prominent benefits of the same.  
According to a recent report, a majority of businesses are already riding high on automated and cloud-based software solutions. Whereas an overtly increasing number of businesses are in the process of shifting their payroll operations to cloud-based business process solutions.