Answer To Your Dilemma In Choosing A 13-Inch Macbook Pro With Or Without Touch Bar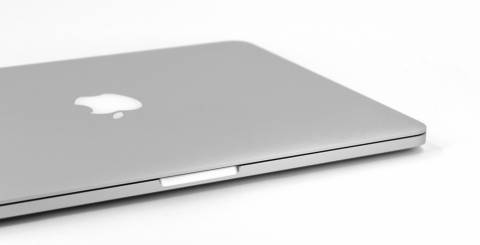 https://www.maxpixel.net/Portable-Macbook-Pro-Mac-Apple-Imac-Laptop-3144234
With the latest MacBook Pro in the market that has an impressive 13-inch chassis with or without a touch bar and touch ID, you may find yourself in affix when you have to make a choice between the two types. Well, to the surprise, there is one step higher this time with the MacBook Pro with touch bar version. With so many added features and multiple services, it is hard to top the beauty and working ability of this product so easily..MacBook Pro has been redesigned in 2016 and it has been a diversified change. Moreover, with this MacBook Pro comes with that stylish touch bar. However, if you want to make a perfect choice, first you have to know who should actually use a MacBook Pro with a touch bar.
Ideally, a 13-inch MacBook Pro is ideal for you if you want:
A quad-core Coffee Lake chipset
4x full-speed USB-C or Thunderbolt 3 ports
A Touch Bar and Touch ID
Option for up to 2TB storage and
Almost all of the specs of a 15-inch laptop packed into a 13-inch chassis.
This is the latest offer from Apple that you will also get in a 15-inch size.
The 13-inch variant also comes in two different versions:
The 2018 model that has a Touch Bar and Touch ID sensor and
The 2017 model that comes without the Touch Bar and Touch ID sensor.
Apple is targeting the more traditional 13 inch MacBook Pro customers by upgrading their non-Touch Bar version with a high-density Retina display.
Both the versions, however, have the same following feature:
A wide gamut of gorgeous DCI-P3 Retina display
8GB and 16GB LPDDR3 memory options
Larger Force Touch Trackpad and
Silver and space gray color options.
However, there are a few notable dissimilarities in the two versions as well such as in:
Processors
Ports
Graphics
Touch ID
Touch Bar
Function Keys
Storage and
Price.
The 13-inch MacBook Pro 2017 model that does not come with a Touch Bar is less expensive than the one that comes with it.
Besides the Touch bar perhaps the biggest difference between the two are the chipsets.
The processors or the central processing unit that drives the 13-inch MacBook Pro 2018 model has a 2.3GHz dual-core 7thgeneration Intel Core i5 processor. It also has Turbo Boost up to 3.6GHz and an option to upgrade it by a 2.5 GHz dual-core 7thgeneration Intel Core i7 processor and Turbo Boost up to 4.0GHz.
As for the graphics processing unit that fills the P3 Retina display with animations and images pushes all 3D objects and pixels around. The 2017 MacBook without Touch Bar comes with an Intel Iris Plus Graphics 640 but the 2018 MacBook pro 13 inch touch bar contains an Intel Iris Plus Graphics 655 which doubles the embedded DRAM for better graphics.
When you consider the ports, the 13-inch MacBook Pro 2017 without Touch bar has USB-C ports or 2x full-speed Thunderbolt 3 ports but the 2018 model with Touch ID comes with a 4x Thunderbolt 3 port. All these four ports have full bandwidth.
Last but not least, when it comes to storage, the 2017 model without Touch Bar has 128GB of SSD storage as compared to the 256 GB storage capacity of the 2018 model. However, you can upgrade both up to 256 or 512GB, or even up to 1TB. We think the base model is the better choice for most people, and is arguably Apple's best notebook overall, sporting a slim and light design that is also powerful enough for most uses. So,choose proper Macbook Pro with understanding all features.