All You Need to Know Regarding Cloud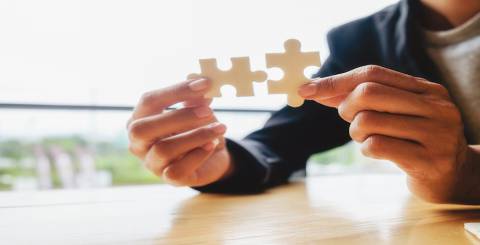 If you are an entrepreneur, you have every reason to seek cloud services. If you didn't know, cloud-based services give businesses a competitive edge by providing arguably the most innovative technology available. Simply put, there are potentially endless reasons why you would want to integrate your business with cloud services. Cloud computing gives you the opportunity to set up what is typically a virtual office thus giving you the much-needed flexibility of connecting your business anywhere, any time!
Even though nearly every business out there knows the potential benefits of cloud-computing, very few individuals have taken the initiative to move their activities to the cloud. In other words, deciding to run your business to cloud computing can not only be a daunting task, but a hard decision to make as well. There are lots of questions which need to be asked, answered and resolved before you can make a seamless transition. Regardless, cloud-based services have quickly become effective, practical and financially sensible solutions for many business firms. However, one question that most people often ask themselves is whether cloud computing is best suited for small or big businesses.
So, today in this particular post, we will not only discuss some of the benefits of the cloud but whether your business is suited for cloud computing or not. Read on and get to know.
So, what is cloud computing in the first place?
Often referred to as the cloud, cloud computing refers to the timely delivery of on-demand computing services such as databases, storage, servers, networking, data security, intelligence, analytics and more, over the internet. Businesses only need to pay for those cloud services they use, and this helps to reduce their overall operating costs, run infrastructure fairly more effectively and scale accordingly. Cloud computing involves shifting from the traditional way of doing things to more efficient IT-based resources.
So, what type of businesses would benefit from cloud computing?
First and foremost, it is imperative to note that the cloud is a highly versatile platform, a phenomenon that makes it suitable for nearly all sorts of businesses! In today's highly connected and connected culture, it is common and normal that you always expect to access data anywhere and anytime you need it. Thankfully, cloud computing guarantees this in a prompt, reliable and more secure manner. In fact, all you need to have is an effective internet connection.
Even though there are other types of cloud solutions, including:
• Data storage
• Software as a resource, [SaaS]
• Hardware as a resource, [HaaS]
Businesses, either large or small, can take advantage of the cloud storage services to enhance mobility, reduce redundancy and enhance collaboration. With a functional and efficient cloud storage system at your disposal, your business can have the flexibility of accessing data from nearly anywhere with minimal fuss.
On the other hand, when resource scalability has been deemed to be of utmost importance in your business, HaaS has the potential to offer your company with the scalable hardware resources ideal for enhancing optimal growth and productivity. Adding additional servers and networks to accommodate your business plans is not only financially unsound but less practical. However, HaaS, allows you to scale your needs to only what you need, ensuring your financial resources are all utilised effectively.
SaaS, on the other hand, refers to software delivery and licensing platform in which the desired applications are centrally hosted and serviced by a service provider. These business software applications are consequently made available to businesses via a cloud environment. You can access these services over the internet. This implies that you can seamlessly integrate your email, anti-virus application, spam filtering as well as other critical functionalities with the cloud. Switching to the more modern, cloud-based system only means that your firm can do more with its data and applications.
As may have seen, regardless of the size, every firm out there would benefit from cloud-based services. To be more precise, cloud computing is a secure central place where all important data is kept and easily accessed by all users, irrespective of their location. Regarding business, this is a highly valuable feature, and most types of firms would benefit from it. Typical examples of the companies that would enormously benefit from cloud computing include, marketing firms, shared office space leasing firms, data security companies, global corporations, lending institutions, accountancies among others.
Similar Articles
Internet Service Providers love to show off the download speeds that they can offer: 25 Mbps! 50 Mbps! 100Mbps! It's one of their main selling points. However, when we are downloading something, why does the download speed never reach the speed advertised?
Looking for a home broadband plan and not sure where to start? Not to worry, we're here to help. Choosing the right broadband plan can be easy, as long as you know what you're doing.