All You Need to Know About Loan Against Properties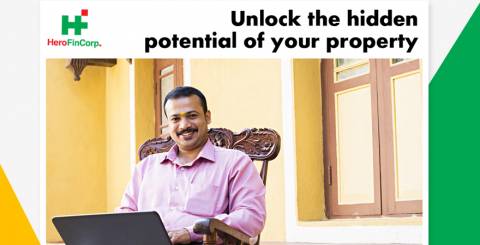 Taking a loan against properties is not really a very novel concept, but is a very useful one. Whether it's a matter of medical emergency, funding of an educational course, arranging a wedding, or setting up or expansion of a business venture, we often need extra money to meet varied requirements. And if arrangements cannot be made to acquire the needed sum in an informal manner (say, from family or friends), a loan usually becomes the last resort. And usually for large amounts, it is nowadays a common trend to pledge one's property against the sum borrowed as security or collateral.
When to go for a loan against property?
The types of situations when you might want to opt for a loan against properties may vary widely. You might need it to celebrate your son or daughter's wedding in a grand manner, to expand your business, to finance the higher education of your child in a foreign country, for expensive medical treatments, or to go on your dream holiday! And the good news is that, at present, besides banks, non-banking financial institutions are also offering loans against properties conveniently.
As a standard norm, you will receive a certain percentage of your property's market value as the loan amount, and it may range from 40% to 60%. It might help you to know that you can avail the loan against a residential property that you reside in yourself or have rented out. Instead of a house, a piece of land can also work equally well as collateral.
What do you need to apply for the loan?
The exact eligibility criteria for availing a loan against property might differ from one lending institution to another. But in general, the factors that are considered are, your income, savings and debt obligations, credit history or repayment track record to evaluate your credit-worthiness, and value of the property being offered for mortgage. Some lenders might be providing this loan for traders, manufacturers, and service providers particularly. And terms and conditions may apply on the value of the property, age of the property at the time of maturity, minimum age of the applicant and so on.
Please note that copies of the property papers will commonly have to be furnished along with KYC and other verification related documents. So, completed application including photograph, identity and address proof, salary slips or certificates vouching for educational qualifications, bank statements and processing fee cheque are usually demanded by banking or non-banking authorities which offer this loan. While salaried individuals need to submit Form 16, self-employed professionals are required to provide income tax return statements and balance sheets.
Good to know
Obtaining a loan against property is probably one of the easiest ways of getting a loan. This way, you also get to utilize your immovable asset for liquid cash, without having to give up occupancy. But do remember that in case you are unable to repay the loan amount completely within the specified time period, your property can be possessed by the lending institution. So it is crucial to assess your repayment abilities before you go ahead with a loan against property.
Since these loans are secured in nature, many financial entities promise attractive interest rates and flexible plans. Hence it is advisable that you research the offerings of different lenders and carry out comparisons among them, before you decide to borrow from one of them.
To conclude
Last but not the least; a loan against property loan usually comes with a lower interest rate and EMI than a personal loan, though the latter is sometimes preferred because of its unsecured nature. Another advantage is that, a loan against property ensures a longer tenure than a personal loan, and your eligibility will be calculated based on both the property's value and your income. So weigh your requirements and the abovementioned aspects of a loan against property carefully, and then take the leap!