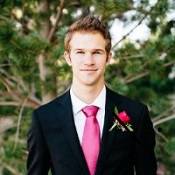 Alec Sears graduated from Brigham Young University in public relations and business management before beginning work as a freelance writer. He currently lives in the Silicon Slopes of Utah with his wife. You can find samples of his writing and contact him at his Contently account. 
Articles from this author
The first year of a startup can be the toughest. In fact, between 1994 and 2015, an average of 60 percent of new businesses died in their first four years, according to the Bureau of Labor Statistics. But your enterprise doesn't have to follow this trend. 
Running a home business presents challenges: kids, pets, or laundry constantly threaten to interrupt your workflow. To combat the potential distractions, use the following nine tips to keep the interruptions at bay and increase your home business productivity.