Add Unique Plugins to Your Website with WordPress Plugin Development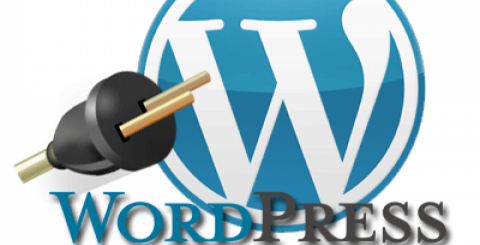 As a matter of fact, WordPress is the popular content management system among website owners and bloggers. Not only WordPress is an open source CMS, but also it is extremely simple and easy to use. It is well-renowned for the fact that it offers the facility of the luxury of fast modifications and flexibility. Baked by brilliant systems, WordPress developers are therefore seeing it as the future of the online world.
Though WordPress itself offers a lot of functionality and features, there are times when you need added functionality in your website to improve its appearance and performance. Since there are millions of contributors and volunteers associated with WordPress, you can easily find the right plugin for your every need. You need image slider, use soliloquy plugin. Need to monitor visitor count on your website, you can also integrate Google analytics tool in your website. From adding a small feature to bigger functionality, WordPress plugins have got you covered.
However, no two people are same and thus it is quite a nature to see that their requirements are also different. Therefore, the same plugin cannot always solve everybody's purpose. This is where WordPress plugin development comes into play.
Though a majority of people prefers to use the same plugin for their website to solve a particular purpose (and that's good!), there are many who want to get a new plugin developed.
Reasons to get a WordPress plugin Developed from a Professional Company
1. New idea:
Probably you have a unique idea for your website or you want one. Using the same plugins available won't solve the purpose. Outsourcing the plugin development requirements to a professional company will help you come up with a unique idea for your website, which can be implemented in a plugin. 
2. Unique plugin implementation
Getting a plugin developed gives you an opportunity to make your website stand out in the crowd. Moreover, there are times when you like the plugin and it does meet your needs, but you don't really like the way it has been implemented. So, why not hire a company and get the same plugin developed with a new approach?
3. Modify existing plugin
You don't have to use the same plugin as others are using. You always have the option to modify it. You can make the changes in the coding and customize it according to your own specifications. Whether you need a small modification or a big one, you can always customize a plugin.
4. Extend a plugin
Sometimes the plugin's results need to be modified a little bit to meet the exact needs and requirements. You can either try persuading the author to extend the functionality or you can simply do it yourself provided you have the required technical skills. Also, it could be possible that the plugin author may not have the time to extend the functionality according to your specifications. Therefore, it is always advisable to either write a plugin on your own or hire a reputable company to get the required results.
5. Portable theme code
If you are one of them who build their own plugins from scratch instead of downloading it, you may find portable theme code a better option every time you write a new plugin. It is quite common to use little code snippets to create one functional plugin. Instead of using different code snippets every time, wouldn't it better if you could use these code snippets as template tags? The beauty of such snippets is that you can use them anytime, and anywhere.
6. Incoming links
Yes, you can generate incoming links with plugin development. You can write a plugin and promote it and voila, you are with hundreds of incoming links.
There are unlimited reasons to get a plugin developed from a Professional WordPress plugin development company. However, make sure you choose a reputable and renowned company to get the job done.