8 Ways to Pass the Driving Test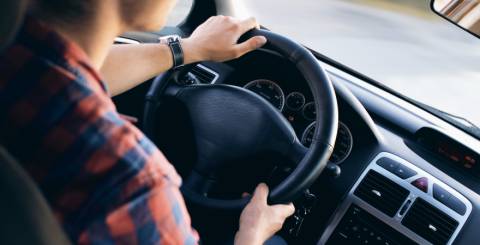 https://images.pexels.com/photos/13861/IMG_3496bfree.jpg?auto=compress&cs=tinysrgb&dpr=1&w=500
A driving test is the last test that every learner driver will pass through before they graduate. If you fail, you get back to class but if you pass, you graduate to a fully qualified driver with all the freedom to explore the roads without the L-Place. Upon passing this test, you will never have a driving instructor next to you again unless you are upgrading your skills. 
Without due care, failing this test is very easy. Failing the test is the beginning of disappointment, frustration and annoying realizations. We don't want you to fail and that's why we are here to help you. Implement all the below 8 tips that can help you pass the driving test with ease. 
Read your state's driver's manual
The fact is that traffic rules change from one state to the other. It means that every state has an official driver's manual that explains all the legislation and regulations that ensure safety and coordination on the roads. The manual will contain all the state's key driving rules and regulations which include the basic rules including speed limits, road signs and their meanings, safety information and much more. 
Prior to the driving test, read the manual carefully and make sure you are versed with all the rules, regulations and requirements. This will see you navigate the roads in the city with ease. 
Take a practice written driver's test
Here is another thing that will make your driving easy and will ensure you pass the driver's test. The wisest thing to do here is to take a G1 driving test which will make it easy for you to get the driver's license locally. The test will comprise of all the basic driving test questions across the country. At last, you will see what you can do well and what you may need to brush upon. 
Research potential driving routes near your DMV
To ensure you are well versed with the roads you will be tested on, you should spare some time and research hard and later practice potential test driving routes near your DMV. The fact is that the driver's test routes are typically close to the Department of motor vehicle that will be overseeing your licensing. It's now wise to practice driving around within 20 minutes or so. 
If you are still not convinced, then you can do some more research on YouTube. Am pretty sure that all the sites have videos of routes that drivers have uploaded. Watch them and familiarize yourself with them. 
Revise your theory again
You need to refer to your theory points for clarity. What this means is that you should make sure you are versed with the theory before you go for practical. 
Be on Time
The D-day is here and hence you should make it at the site on time. This is an obvious point that we should have started with. Turning up in good time will start you off on the right foot. If you arrive late, then you are at the risk of missing the test entirely or even dealing with stress and panic which can affect your performance during the test. The wisest thing to do is to arrive at the site 20-30 minutes before the test so you can have ample time to configure yourself and prepare for the test. 
Check you have everything you need
According to statistics, most of the driving tests don't go on because candidates turn up without all what is needed. To make sure you will be tested, you should prepare in advance and pack everything you will need during the test. You should carry all the required documentation and equipment. 
Pardon your instructor if you didn't get what they said well
If you failed to hear an instruction or if the instruction is not clear, please pardon your instructor and tell them to repeat the instruction. Don't panic because this can be the beginning of your fall. 
Don't assume you have failed
One mistake that most candidates make is to assume that they have already failed before the results are out. If you make a mistake, don't think you have failed because this opens room for more mistakes.