8 ideas for Girls Night out: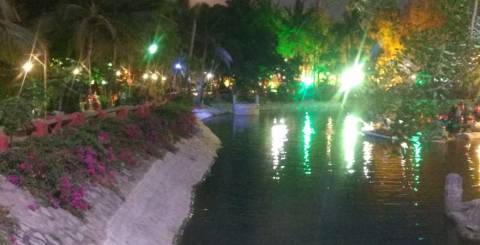 In this article, I like to discuss some ideas for Girls Night out or ladies night in a city. What possibilities can we have? Let's see……
But the First question, What is a girls/ladies night out? Before that what is a night out first? Technically, night out is not the whole night but an evening that is spend to enjoy oneself away from home.
Girls/ladies night out is a gender-exclusive activity where a group of women meet to engage in social activities outside of the home. A night out can be spent inside of the home as well but here in this article, I am not discussing the ideas for a good time spent with a gang of ladies inside the home but my concentration is on the ideas which involve outside of a home.
The night out time, I am considering is from 7.00 PM to 12.00 PM. The first and most important thing in a ladies night out is safety and security. Please take all the possible safety measures before going out.
1. Visiting any Religious centre:
Women are considered as one of the beautiful creations of GOD. Many traits like love, patience, caring, sacrifice, giving birth etc are bestowed in women. Plan a night out with your group to any or new religious centres like a temple, church etc depending on your beliefs and traditions. At evenings, some religious centres are decorated with colourful lights on special occasions. Not only those lights but your gang will also be a spectacle.
One beautiful rule for this option is to dress up in colourful traditional attires. Light a Diya in a temple or a candle in a church. It can be a spiritual night out.
2. Night pubs or clubs:
This is a common option for the girls night out. In a city, many pubs/restaurants offer specifically ladies night options on specific days in a week. Plan a ladies night in your favourite pub/club. Have a dress code or accessory code like same colour of the outfit or accessories like bracelets, chains, high heels as you like. Enjoy the young night with dance, drinks, gossips, cheese, chicken etc. Do not forget to take some unique selfies and enjoy a western night out.
3. Food Street:
If there is a night food street in your city which serves different delicacies, plan a night out with your female gang and be the beautiful guests off the streets. Such food streets usually have food trucks, carts, small dhabas etc. Become a foodie and feed your taste buds with different cuisines and discover new tastes. Enjoy the night with hot or cold drinks depending on the climate and enjoy a foodie night out.
4. A movie with Dinner:
If you believe simplicity is best, then this option is also best. A simple night out with a movie followed by dinner but you can make this option exclusive with one simple trick. If members in your gang have different genre choices like love, romance, horror, action etc., plan a movie night with a particular genre and dinner in a restaurant which is the choice of a member in your gang. Plan such night outs with different movie genres and visit different favourite restaurants. The night out would be simply superb.
5. Long ride within the city:
A long ride within the city sounds different but at night around 10.00 PM to 11 PM, there would be less traffic and you can go on a long ride in the city with your group. If you have your own vehicle, it is good or hire/rent a car and just roam the city in the night. Experience the cool and calm night breeze and see what a sleeping beauty! the city can be. The destination point to your long ride should be a high place from which you can see a sea of city lights. Be cautious in this night out and take necessary safety precautions. This is A Daredevil night out who loves to break some rules and enjoy the adventure.
6. Party with no reason:
If you love parties then plan A party night out. Organise a group party for no reason outside of your home. This party can be anywhere that is beside a beach, in a pub/restaurant, on a roadside, on a rooftop etc. Include some fun bets in your party and show your dareness. Work hard and party harder can be your motto on this night out.
7. Music concert:
Once I read somewhere that there are three things in this world that every human being can understand. They are Music, Movies and Maths. While Maths sucks, Music is divine. Everyone likes some music. If you want to dedicate your night out to music, then visit a music concert at night. There will be occasional musical nights on weekends or days. Book your tickets and visit a concert whether it is a rock band, mystical Sufi shayaris or Gazals, Traditional music etc. A musical night out can be a lullaby to a routine life.
8. Night Bazaar:
If you want everything at one place like food, shopping, rides, amusement, music etc then the best option is Night bazaars or exhibitions. These are seasonal and occasional like festivals. In my hometown, during every summer, there will be an exhibition set up in a large ground. Different day today articles, things, foods will be for sale. These bazaars can be a feast to your eyes. If you want to spend a night out smoothly and at leisure, then this is a good option. If you want you can shop or simply enjoy the sight of exhibits and have A night out bazaar.
So, ladies enjoy your lovely night outs and your independence. Have safe and sweet memorable night outs!