8 Blunders You Make While Employing Mobile Application Development Company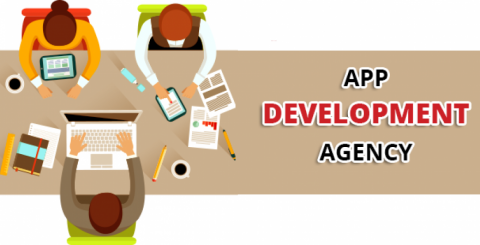 With the increasing demand for mobile app development, it's essential that you select the best partner for the company. The wrong selection of mobile application development company could lead to a severe effect on the business. It's not that easy to pick up the perfect one so check out some of the tips that will help you out.
Check out these 10 mistakes along with their solutions while picking up the ideal partner for Mobile App Development Company.
1. Seeking for a quick developer
It's not essential that a developer finishes his project fastly but its more important that he finishes it within the time limit. Unskilled developers promise you a project deadline twice and faster than the mature companies.
Remember that a good app need takes longer to be developed as per your requirements. Due to insufficient time, sometimes you get an app that is totally different as you need. So make sure you should avoid that.
Solution
Start checking out is your app perfectly fits in the app market. And if need to surpass other competitors, then start with an MVP (Minimum Viable Product) implemented with a professional mobile app development company. Just make sure that it functions well when the idea is not new.
Note that every person has limited capabilities whether it's developer or tester so don't  burden them with a time limit.
2. Looking for a low-cost option
Don't ever look for a cheaper option instead of a good one. Most of the companies think about the cost while hiring app development team. The cheaper one would surely lead you to the path of failure.
Solution
Select productive solutions which mean to hire skilled developers that cost money but will give you the excellent results that will help you in making more money than you expected.
3. Not checking the company's details properly
A mobile app development company should not pick a random company without cross-checking the history of their company.
Solution
Just enquire into the website of the company. Ask them: How long does your company exist in the market? How many projects have they done last year? And when did it started mobile app development?
4. Skipping SRS
Your every brilliant idea needs to be clear to know about your business and your finished product. Try not to omit software requirement specification (SRS) otherwise, you will get an app totally opposite to your first idea.
Solution
If the mobile app development company doesn't provide you the SRS document, this means that they are skipping the main thing because ever professional mobile app development company begin their projects with requirements gathering and analysis of the business.
5. Not up-to-date technology
Just remember that if your developers don't know and learn the latest technologies, your app will be out-dated after its launch and no one wants to buy that.
When it comes to app development, many business owners forget the 'expertise' and 'competency' before jumping into the process of app development.
Solution
Just make sure that the company you hire is using up-to-date technologies for your app.
6. Seeking for local mobile app developers
In many cases, it's seen that the owners prefer to recruit a mobile app development company that is local. But it's not a wise decision if you limit your choice to a territory itself. The one you are meeting face-face will not guarantee you the excellent service that your company needs. 
Solution
Just expand your skyline.
7. Prioritizing hybrid developers only
Don't always consider hybrid (cross-platform) development instead of the native ones. Cross-platform apps built on the base of famous frame works like PhoneGap etc. helps to minimize costs. Just make sure that you check the company's experience in the case of native mobile app development.
Solution
Prefer both hybrid and native development.
8. Avoiding QA And testing
Another big mistake while hiring a Mobile App Development Company is the denial of testing an app at the last stage of mobile app development. And if you don't implement it, an app would be just worthless and would get a high risk of errors.
Solution
Ask whether testing would be incorporated into the project or not.