8 Benefits of Social Media to Boost your Business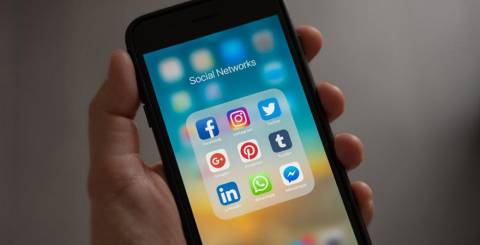 With the rapid change in time also brought the modern way of communication which has made us familiar with the term "Social Media". It is a kind of technology that simplifies the creation and sharing of information, ideas, career interests and other forms of expression via virtual communities and networks. It is an ability to bring people together.
Organizations have been engaged in numerous events that can be carried out through social media to get customer brilliance by capturing VOC to gain customer insights.
Social networks are now an extensive part of every marketing strategy, and the benefits of using social media are so great that it can bring phenomenal marketing opportunity.
Social media has now become the most accepted option when it comes to market various products and services. It is the biggest channel of exchanging different but meaningful information which can also be in the form of conversations. It is important to be aware of when and what is the information to be shared through social media in order to have an effective and an efficient way of communication.
Stated below are some of the key benefits of Social Media Management
1.    You get enable to reach out to the right or targeted customers. According to the study, almost 2.34 billion people in the world are connected through Social Media. You can target the right audience with different casts, cultures, and locations.
2.    Learn How to Connect with Your Audience through Social Listing: Social listening is the act of observing various conversations happening around different issues. It also helps you to understand what the targeted audience is and also identify the latest trend your target audience is following. It will also make you aware of the pain area of your customer and how effective you can deal with those problems.
3.    Enhance the brand image of your company: This is one of the significant areas. It is always important to update your product detail or some other activity related to the brand, daily, weekly or on a monthly basis, according to the need. This activity will certainly increase engagement as more and more people will get active on your social media page and understand well about the company and the product.
4.    Be competitive: Businesses have started adopting social media as one of the vital sources of online marketing. According to business experts, benefits of social media marketing majorly helps in making your brand more competitive in the market
5.    Increase customer loyalty: This will only be possible by ensuring that all the queries or customer feedback are completely understood by the social media team and accordingly replied without any delay. This activity will help in gaining trust over the credibility of your business
6.    Social Media can also help in increasing traffic to your business website. This practice will definitely be beneficial and if continue can generate fruitful and positive results for your business and simultaneously achieve higher page ranking with the use of Search Engine Optimization (SEO)
7.    Increase in conversion rate: Social media management allows your business to give an optimistic impression. When any brands are interactive by sharing content, commenting, and status posting on social media, it personalizes a brand. Due to huge price involved in traditional marketing or print media, studies have also shown better conversion ratio while using social media.
8.    Social Media Management is indeed very cost effective as compared to other marketing strategies which will definitely give greater ROI (Return on Investment)
At the end, I would like to conclude by putting up my opinion and to focus more on social media management tools for the effective business approach. The sooner you start, the sooner you'll see growth in your business.