8 Benefits of Having a Web Base POS System in Your Business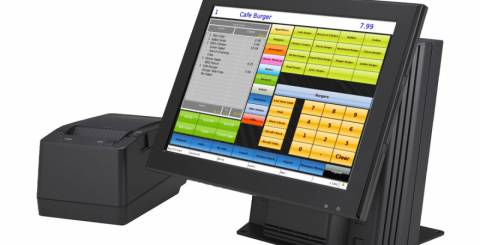 When you start a small or medium business, it is important to have the necessary tools to maintain it for a long period. Even more important than having the tools, is to know which could be very useful for the various processes that may exist. And much more important, find the application or system that gathers everything necessary to automate most tasks in a fast and easy way.
A POS system is the most important choice for any small or medium business, regardless of whether you are promoting a new family store or a well-established chain. The vast majority of business owners are finding solutions in web-based POS systems. Since they can offer a comprehensive service at a low cost. Below we will share 8 benefits that these POS systems can offer, and thus make the right decision for your project.
1. Quick, easy and cheap installation
In most POS systems, you usually have a bad experience in the installation process. Because when you get to the complete installation of the software, it is because you have gone a long way trial and error. Besides, these programs are subject to the hardware you have. But, with a POS system based on the web, the need for an installation is almost nil. Web-based POS software is hosted, which means that all software is on the provider's side.
The cost of this type system is much lower compared to a traditional point of sale system. Since you only need to have a PC with an internet connection. You will not have to buy devices to make backups or invest in a computer power to perform the tasks you can do in your point of sale software.
2. Cost reduction
With any traditional point-of-sale system, you will have to pay for the software in advance, and this will undoubtedly greatly affect your company's funds. With a point of sale based on the web, the costs are usually a small monthly subscription fee. In addition, this subscription usually includes software updates, maintenance, and technical support, somehow you will have some additional free.
3. Improved inventory management
With a web-based point of sale system, you can track your inventory in real time, instead of seeing the numbers that are updated hourly or daily, like most traditional systems. This includes seeing what items are available, in the process and in order. You can quickly and easily decide how many items you need to order.
Also, if your business is in different locations, you can easily check inventory in the other stores. This allows you to place orders for all stores from one place. If a customer orders an item that has been sold out where they are, a member of the staff can quickly and easily check if the item is available in a different store. This is undoubtedly a great advantage when it comes to customer loyalty.
As an added benefit, many point-of-sale web-based solutions are able to automatically generate orders for new items shipments. Since all inventory quantities are updated in real time, the system can accurately judge when a new shipment might be necessary and can write an order that can be quickly and easily approved by an administrator.
4. Fast and comprehensive information  
As a result of instantly updated inventory quantities, a web-oriented POS system can provide fairly accurate reports, which you can find by weeks, days, hours or how you need it. You can carry out an accurate monitoring of each activity carried out in the business. This allows you to quickly see if a new sales tactic is working, or if an employee has performed poorly on a given day, without having to wait until the store is closed. With this information in hand, you can address any measurable problem, and potentially increase your sales at the end of the day.
5. Reduction of tasks
With a POS system oriented to the web, the sales of all the stores can be tracked in the same database, which means that each store is not obliged to generate its own individual documentation in regards to sales. In addition, since the orders of several warehouses can be used together, the process to generate invoices, and other processes can be generated easily and quickly.
6. Easy customer management
The information on the purchases that were managed by a certain client that he made in other stores is easily accessible with a POS system based on the web. This relieves headaches in terms of return and exchange processes, which leads to faster transactions and more satisfied customers.
7. Improvement in decision making
This type of system allows managers to immediately access customer information from other locations. This can use this information to quickly make valuable decisions as to what the customers' preferences are, by looking at what they have bought in the past. This allows the owners to offer a service tailored to each client, and increase their opportunities in the market.
8. Access from anywhere
This type of Top POS System gives you the opportunity to control and manage a business from the comfort of your home. In addition to tracking sales, you can also update price orders, in general, the management of your business. You may make a trip whether business or personal, and this does not mean a temporary disconnect between you and your employees. If you are in the cafeteria across the street, or on the other side of the world, you have the same information as if you were in the office.