7 Cool Projects Around the World Made by Personal 3D Printer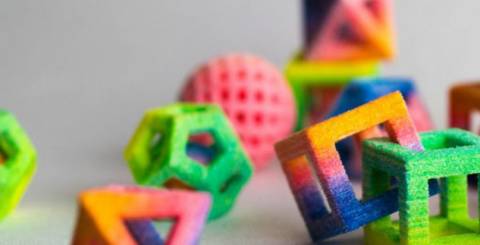 During the last years, numerous innovative technological cools have come into our lives. Starting from the most recent smartphone models, which allow us to work, talk and take pictures basically thanks to the same device, there are plenty of innovative options out there to make your life easier. 3d printers are one of those latest innovations that could help you out with numerous tasks and projects. Numerous designers and architects around the world have used this tool to successfully implement their ultimate dreams. Let's give a look at some of the coolest 3d projects from around the world.
     1. 3D printed car
You might be surprised to read about this one, but in 2014, the first vehicle printed out thanks to 3d printing tools, came out. It literally blew everyones mind. Although the process took some time (but not as much as you can imagine), this was basically considered as one of the breakthroughs in the car industry. The car was 3d printed in about 44 hours and it looks like other plans to print out similar cars are on the way.
      2. 3D printed Van Gogh ear
If you've never been to a Van Gogh museum in Amsterdam or you are not into Van Gogh's art, you might still know that Van Gogh cut off his ear at a certain point of his life. Well, apparently, a contemporary artist teamed up with some scientists to 3d print Van Gogh's ear!
     3. 3D printed castle
Are you a lucky owner of a large backyard? You may want to know this. A large 3d printer has been used to print out a full-sized castle. A perfect setting for a ceremony or just a way to complete your kids playground, this 3d printed is hard not to notice.
     4. 3D printed organs 
One of the latest innovations introduced in medicine, is 3d printing. Prominent researchers from around the world have already used 3d printers to print out 3d human organs, including ears or kidneys, and other types of humans tissues. Although, we are still at the early stages and further tests are needed, in the next future, 3d printed organs and tissues may be used for transplantation, considering the lack of suitable organs for many of those in need on transplant. 
     5. 3D printed office building
If you were already surprised by 3d printed cars or castle, then this next project will certainly leave you speechless. We are actually talking about an office building printed thanks to a 3D printer. This five storey gem was printed in sections, but the result is quite impressive.
    6. 3D printed guitar 
3D printers can be used in a variety of fields and are currently used by music industry as well. In fact, recently, the first 3d printed guitar has been created. Apart from making the first real working musical instruments, this opens up new opportunities who would like to replicate their idol's instruments, not only guitars, but flutes and all sorts of other music instruments.
    7. 3D printed objects in space
In this case, things have already moved to a new level, or to be more precise to space area. In a nutshell, a 3d printer has already travelled in space on board of a NASA rocket. Isn't it impressive? Who knows, how many great and useful 3d objects can be printed out while travelling around the earth. 
As you can see, the options of cool projects you can work on thanks to a personal 3d printer are numerous and almost endless. All you have to do is just have to use your own immagination!