7 Best Workflow Management Tools to Boost Your Task Management.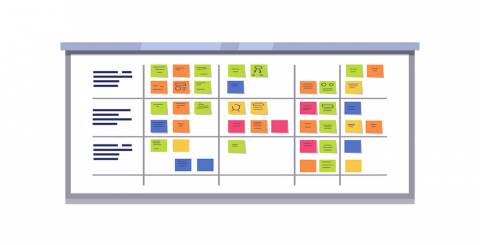 Are you worried about the turn-around time and quality in your business processes? If so, we have put together some workflow management systems that you can improve productivity.
Nothing is more expensive than a missed opportunity, therefore, make plans to automate your workflow this year. Businesses are using the automation systems to minimize operational costs. Also, these tools provide freelance opportunities for both new and experienced people from anywhere in the world. 
Consequently, we have prepared a list of cloud-based task management systems for your consideration.
1.TruEdit
TruEdit is the best tool when it comes to content creation and workflow management for web publishing, print and much more. The app makes the workflow transparent; in that, everyone knows which projects are available and who works on them. Naturally, this transparency brings out the best in people, since nobody wants to look like a loser.
With this tool, you can set deadlines for freelancers. Also, you get to know the progress of team members by using the available communication and progress rating systems; minimizing the chances of unpleasant surprises. You do not have to accept services you don't like; so, there is an option to decline the work and request for edits.
This tool benefits freelancers as well as business owners. The freelancers get a platform where they can find more work, show their skills and gain experience. While the job creators get to save on operational costs and get a return on investment
2. Accelo
Accelo is a CRM that enables a healthy working relationship between clients and professionals. With this platform, you know the exact time a project was started and submitted. When you get a good author or designer, it is easy to maintain a working relationship using this platform. Waht's more, the operations automation system of Accelo can support your compant in sales events and track the results and feeback from these events.It connects projects, sales, retainers and services all together with ServOps.
3. Promapp
The Promapp is a cloud-based process management platform that helps business owners create, manage, and scale their business processes. As a client, you get assured of safety with the 128-bit encryption and multiple copies of your project on different servers. Promapp can simpify your business process and help you to take contol of your processes. It perfectly fits medium-size manufactures and some organizations like McDonald's are also using it.
4. Backlog
This app aims at improving collaboration and communication between developers and the rest of the team. Using this task management platform, you get fast turn-around times on your software projects. Also, developers find it easier to identify and resolve bugs when they work on this platform.
5. ProWorkflow
The benefits of this task management app include guaranteed support, the safety of your project files, business insights, and time management. You can use the platform to accomplish any freelance work such as content creation, website development and more.
6. Pandadoc
Pandadoc is a cloud-based workflow management system for creating, editing, and delivering documents. They have a digital signature that legally binds users. Therefore, the platform is popular with people seeking legal documents.
7. Wrike
This app makes it possible to budget, collaborate, and report when you have a project you can not handle yourself. It aims at reducing the time spent in finding the right freelancer for your project; it is undoubtedly one of the best.
By using any of these workflow management systems, you save money, time and the hustle of keeping employees on a full-time job. So, automating the business processes is the newest trend and seems to work for both small and large businesses.